We are kicking off the week with something utterly romantic.  If you are a fan of dreamy, ethereal, and elegant dresses, you will definitely fall in love with Claire Pettibone's amazing designs.  Claire started her career in lingerie design, and expanded her creativity into bridal wear.  She has a strong signature style.  Many describe her style as "fairy-like", "lacey", and "whimsical", but she described her own style as "romance, with vintage inspiration and modern individuality".   How are Claire Pettibone designs so unique? Let these stunning real brides below show you the answer.

About the designer
Claire Pettibone:  I spent my early childhood living in rural New York in a 19th century farmhouse on acres of rolling hills. As an only child, most of my time was consumed exploring the surrounding streams and forests, picking wild raspberries, and dreaming. Among the trees, ferns and wild flowers it was very easy to imagine and believe in a world of fairies and magic castles. Some of my earliest drawings are of princesses and brides dressed in elaborate gowns.
My parents are both professional artists, so I was exposed to galleries and museums and encouraged to develop my creativity. I studied classical ballet for years and the stories and costumes of the ballet continue to influence my ideas of elegance and grace.
As a teenager I began pouring over European Vogue where the world of couture opened up to me. I completed study in fashion design at Otis Parsons School of Design in Los Angeles and began my career in design.
It has always been my desire to create exquisite feminine clothing using the finest fabrics and precious details; to combine a vintage feeling with modern style. In 1994, with the partnership of my husband Guy Toley, we began. Over the years, it has been a joy to see our collections carried in the finest boutiques in the world. I have a very romantic vision of how fashion can enhance our beauty and indulge our dreams. I invite you to share that dream.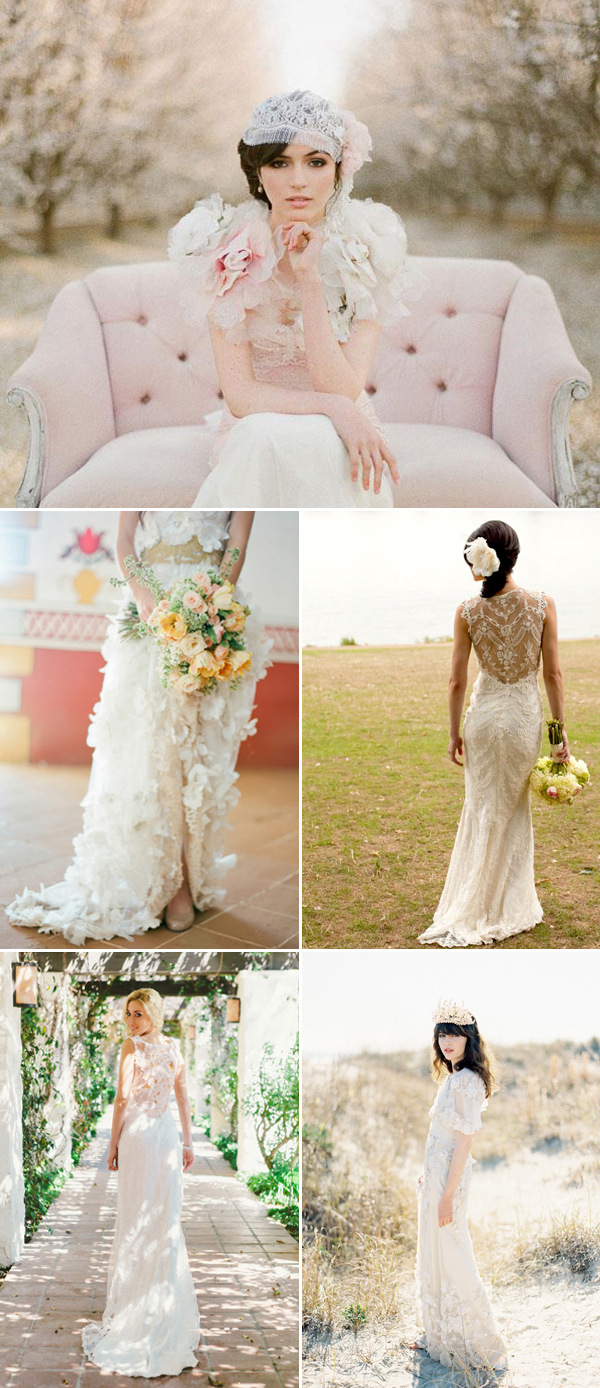 Design inspiration
Claire Pettibone: When I design a collection I strive to make a woman feel as special as the delicate creation she is wearing; take her to a enchanted time and place where women are princesses. In today's modern world we need to pause and indulge in beauty.

Find Claire Pettibone: