"Real Weddings" are often associated with inspiration and ideas, but the main purpose of sharing real weddings here on Praise is to spread the love. We love stunning designs that inspire new ideas, but what we love more is weddings that inspire people to believe in love.  Kim & Joseph's wedding is definitely a great example of such kind.
Kunioo Photo & Cinema captured Kim & Joseph's wedding so beautifully that we could feel joy and warmth hugging us from every image (there's no way we could tell this was actually a winter wedding).  Please join us as we share Kim and Joseph's lovely wedding story below; we are sure it will touch your hearts.

Kim & Joseph's Story
Kim never thought that one day a sweet and caring man with cute dimples would come and work at her place. Joseph never thought he would find a girl whom he would want to spend the rest of his life with until she asked, "are you Viet bro?".
Every couple has their own special way of embracing each other and spending time with each other. For Kim and Joe, it would either have to be taking a nice stroll in the park, or heading downtown. On days where the sun is missing, and it looks like the rain won't be giving out soon, it's not hard to picture them sitting cozily, wrapped in blankets with cups of hot coffee, chatting for hours on end.

The Proposal
It appears that Joseph is the type of guy who can make all the other girls in the world become suddenly jealous of Kim. And it's not just because he has a cute set of man dimples – no no. It is also because Joseph is such a sweet human being. He wrote this poem for Kim, one which recounts their seven years of journey together with details of how they first met, and the ways they had spent this time together.
On a particularly fateful afternoon atop Burnaby Mountain with a view overlooking Vancouver, he got down on one knee in front of Kim and read this poem to her. As if it was not already apparent by then, he ended the poem with those famous words and a ring, "Will you marry me?" And with zero hesitation, Kim broke out with a huge smile and responded, "YES!"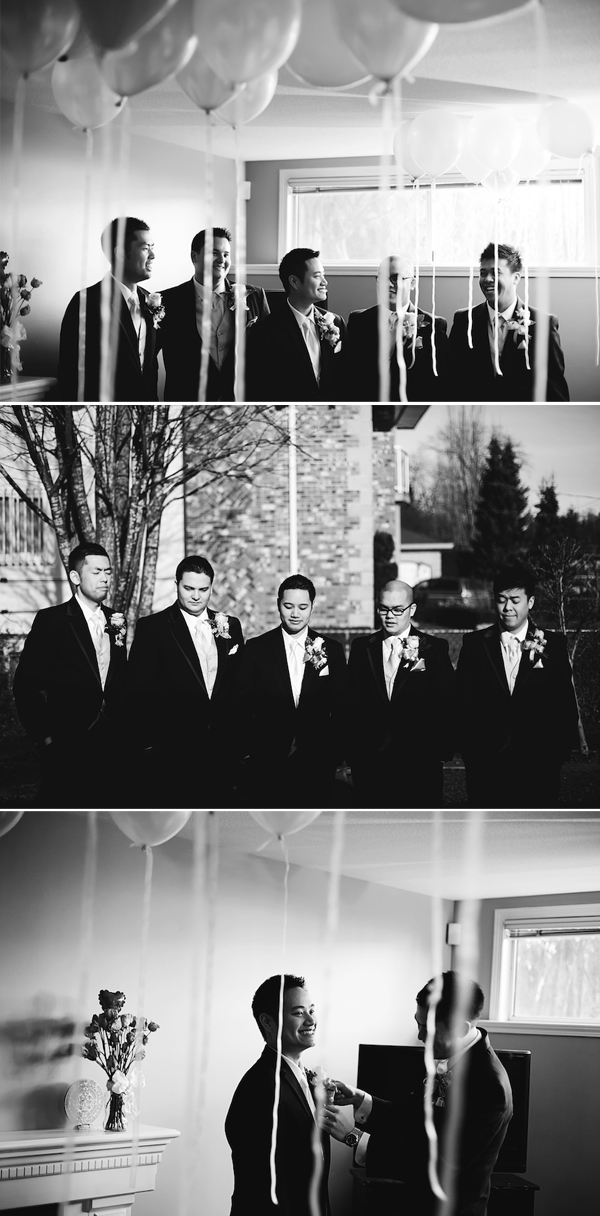 Wedding Planning Information
Approximately number of guests: 130
Wedding theme/colors: yellow, gold, white
Best wedding moment: the photo session, we had time to visit 2 locations
Budget: less than 30k
Favorite wedding detail: balloons




Thoughts from the Photographer
Arnold from Kunioo: When Kim & Jo approached us, Kim told us passionately that pictures are very important to her; so we wanted to make sure that we captured their story beautifully.
Their wedding was very warm & full of happiness although it was still in winter. I think it's because of the constant laughter and joyful smiles from Kim & Jo, and all the bridal party. Ceremony was sacred and reception was super fun! The guests had to make animal noises, instead of making noises with their plates or glasses. So, we had a lot of oinks, neighs, and moos during the reception.
My favourite moment of the wedding was the groom's speech. Jo started it with a joke and ended it sweetly; Kim couldn't hold her tears near the end of the speech. Sweet, warm, and beautiful.
I had the great pleasure of having the privilege to capture Kim & Jo's wedding!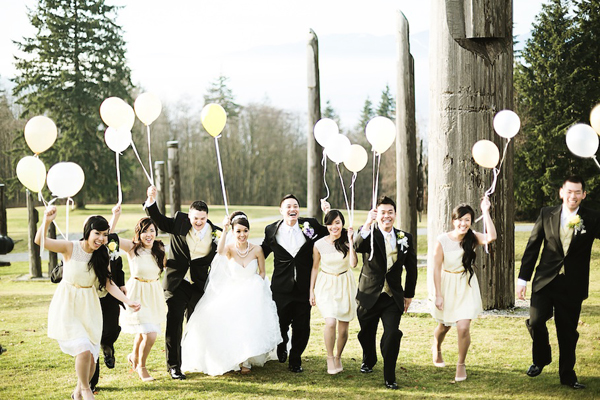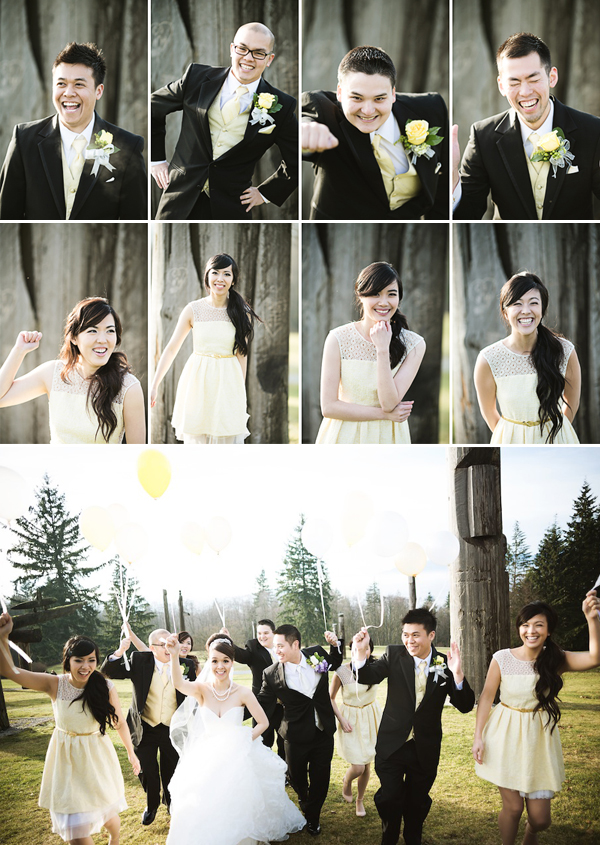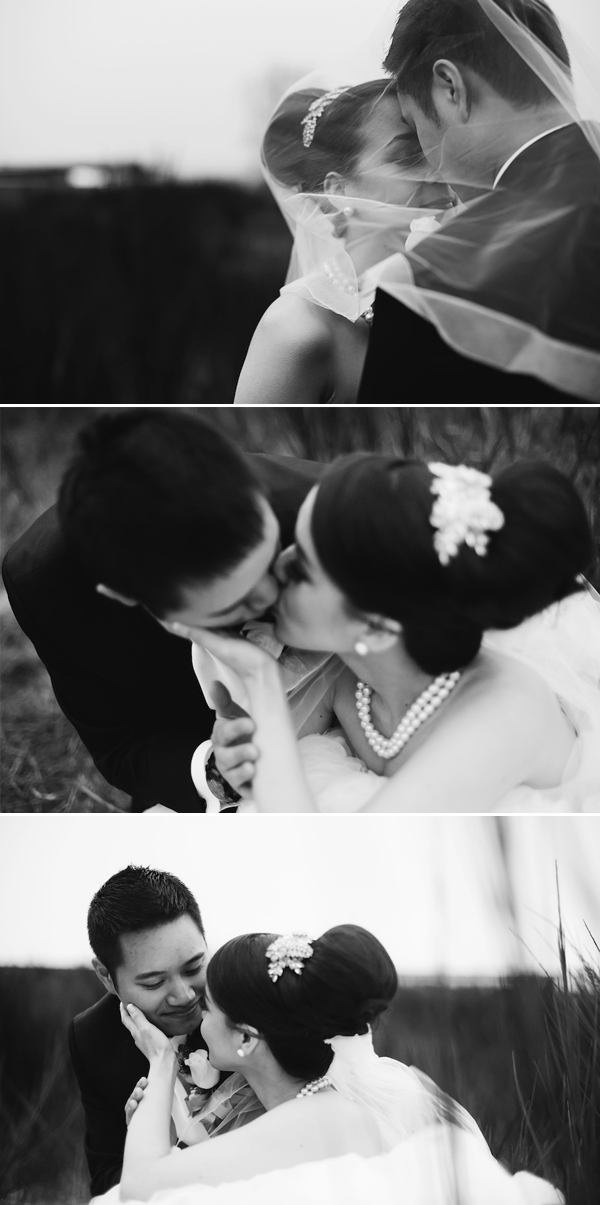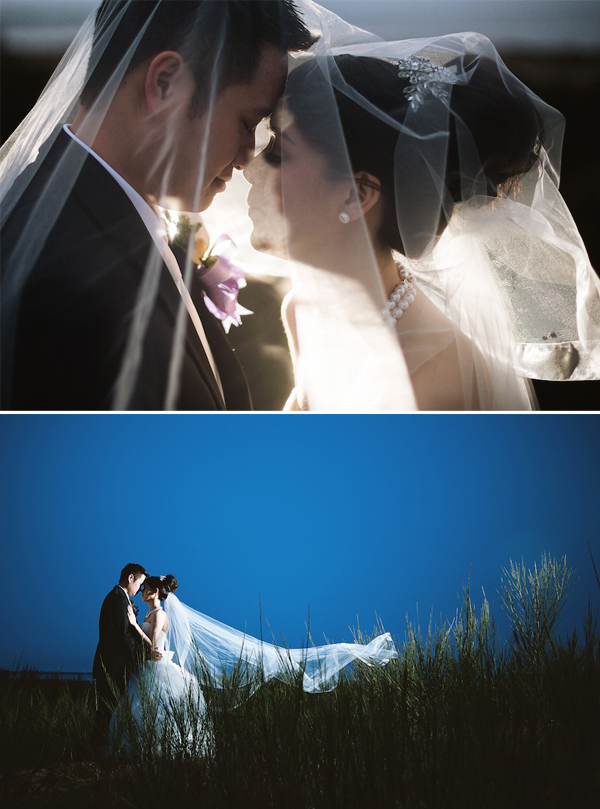 About Kunioo Photo & Cinema
Kunioo (/ˈkuːni/əʊ/), in Japanese, "kuni" means country, and "O" are its people.  Every country has its own unique culture, passed down through the generations. Likewise, all lovers have their stories, which need to be captured and retold, too. We are artists who document your memories, and combine your precious moments together with our vision. The "oo" in our name stands for the love of two individuals. Likened to two wedding rings placed side by side, they resemble the unwavering promise that all lovers make for their partners.
Kunioo has a special fine art documentary and story-telling approach. Through your funny, heartfelt or romantic stories (perhaps your goofy personalities, or even your aspirations!), we aim to retell your stories to the rest of the world in the most true-to-life yet captivating way we can.
Kunioo focuses on delivering amazing films and images to all of its couples, creating amazing experiences and uncovering lasting relationships along the way.
Your Story, our Inspiration.


Photographer Information:  Kunioo Photo & Cinema Website   |   Facebook

Wedding Vendors:

Photographer: Arnold of Kunioo Photo & Cinema   |   Videographer: Kunioo Photo & Cinema   |  Florist: Elegant Flower Design   |  Cake: Marui Bakery   |  DJ: Mike Wong   |  Reception Venue: Gingeri   |  Ceremony Church: Holy Cross Parish