It's the little details that will make your wedding day look perfect.  Being a bride means you deserve the very best on your special day.  Make sure you treat yourself with bridal accessories that will make you feel precious and stylish.  We are excited to share the brand new 2013 collection from one of our favourite bridal accessory brands – Davie & Chiyo!
Clutches, headbands, hair flowers, jelweries, and sashes, each item has the signature Davie & Chiyo sweetness and feminine appeal.  We love the romantic simplicity and pure elegance found in all their products.  These clean, timeless designs are easy to match and have the power to really pull your entire look together.  Join us as we share the story of this lovely brand along with their latest designs.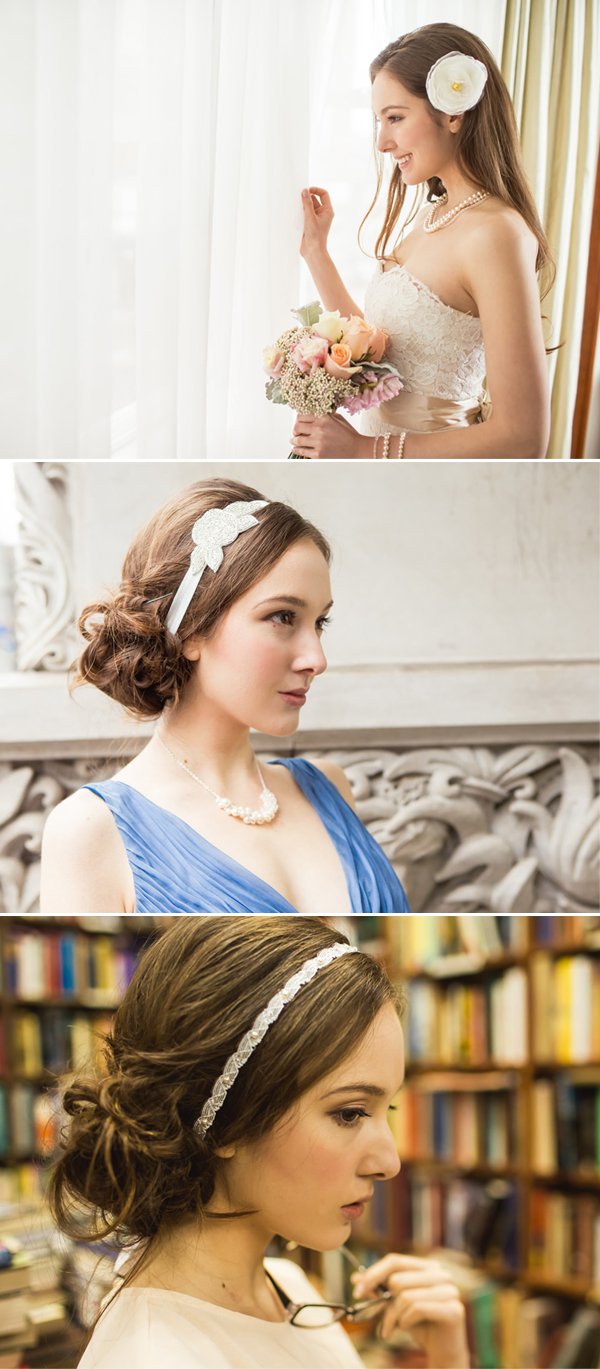 About Davie & Chiyo
Davie & Chiyo emerged in 2008 as a pet project for Vancouver sister duo, Fumi and Himi Bull. One a recent business school graduate and the other a stay-at­-home mom, they both had a passion for all things handmade.  They started small with a giftshop on Etsy selling handmade pouches and purses, and before they knew it were specializing in custom, one-of-a-kind clutches for every member of the bridal party. "We had never really planned on working in the bridal market – it found us."
Fast-forward five years and what was once a one sewing machine operation has grown into a multi-machine studio, with two more team members under its belt.  Davie & Chiyo's ultra-­femme line boasts lush bows, decadent silks, airy chiffons, ruffles, lace, and workmanship so refined it sets your heart aflutter. Their passion for evening and bridal designs has expanded beyond luxury clutches to include a line of head-to-toe accessories with a worldwide following.  When asked about what's next for the bridal label, "We dream big, so the sky's the limit."
The Team
Fumi Bull – Founder & Co-Owner
Alisa Stephenson – Co-Owner
Himi Bull – Founder, Seamstress & Designer
Lauren Ford – Social Media Manager & Copy / Content Writer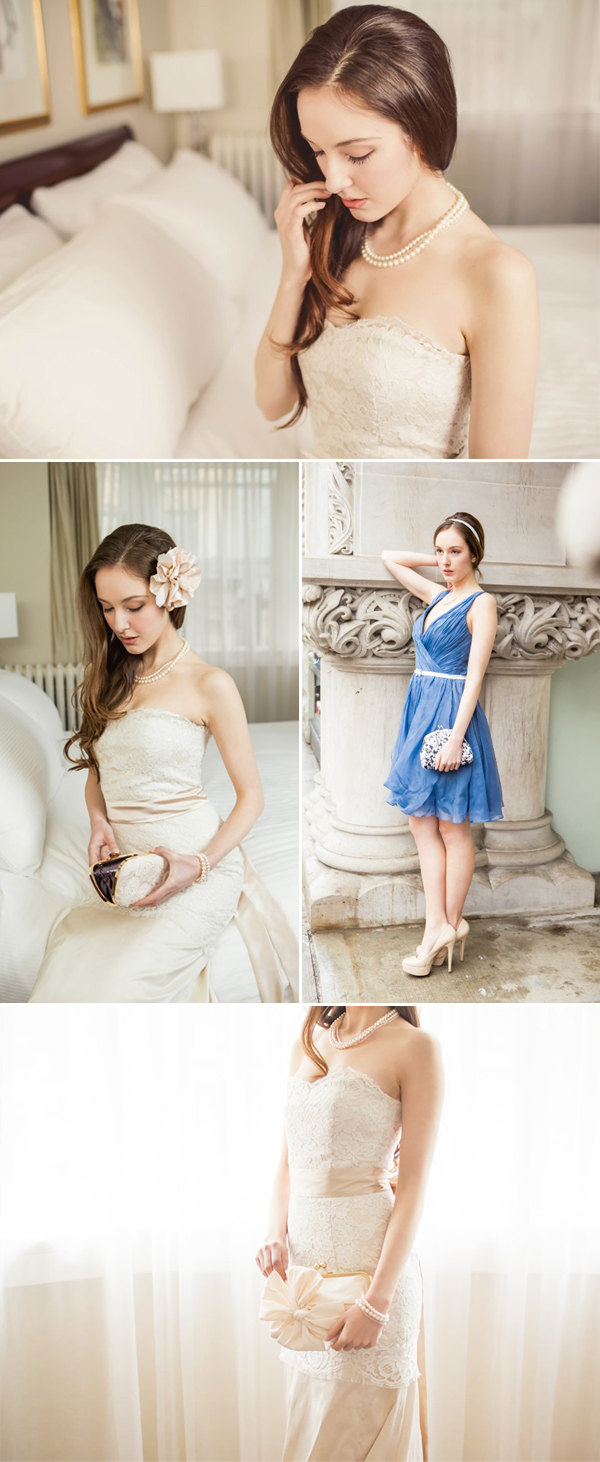 Inspiration and designs
Inspiration comes in many forms for Davie & Chiyo.  The small team of designers draw from of-the-moment fashion trends but also classic designs from different times and places.  This season they have looked to the Victorian era while designing their line of lace clutches, and Old Hollywood for their glamorous box clutch designs.
The bridal industry also plays a large part in their creative process, but even fabric shopping can provide plenty of inspiration.  "Just browsing aisles of prints and colors, you begin to imagine how things would look as part of a clutch.  You see fabrics in new ways and imagine clutches that you would have never thought of otherwise."
Above all else, Davie & Chiyo stays true to their style, which is feminine but clean and polished.  "We like our clutches to look effortless and not over-worked – simplificty speaks volumes."

Find David & Chiyo:
Website   |   Facebook   |   Twitter   |   Online Shop