What started as a casual talk turned into the sweetest commitment.  Dessert shop owners Lan & Peng got married in Dong Guang, China.  Their wedding is the kind of sweet affair that makes us believe that dreams and fairytales do come true.  There are so many things we love about this simple, intimate wedding: the beautiful scenery, summery yellow and white color combination, and the fun-filled memories.  Lucky for us, talented photographer Chris Hui was on hand to capture the whole event.  We've got a fabulous gallery and story to share with you below, enjoy!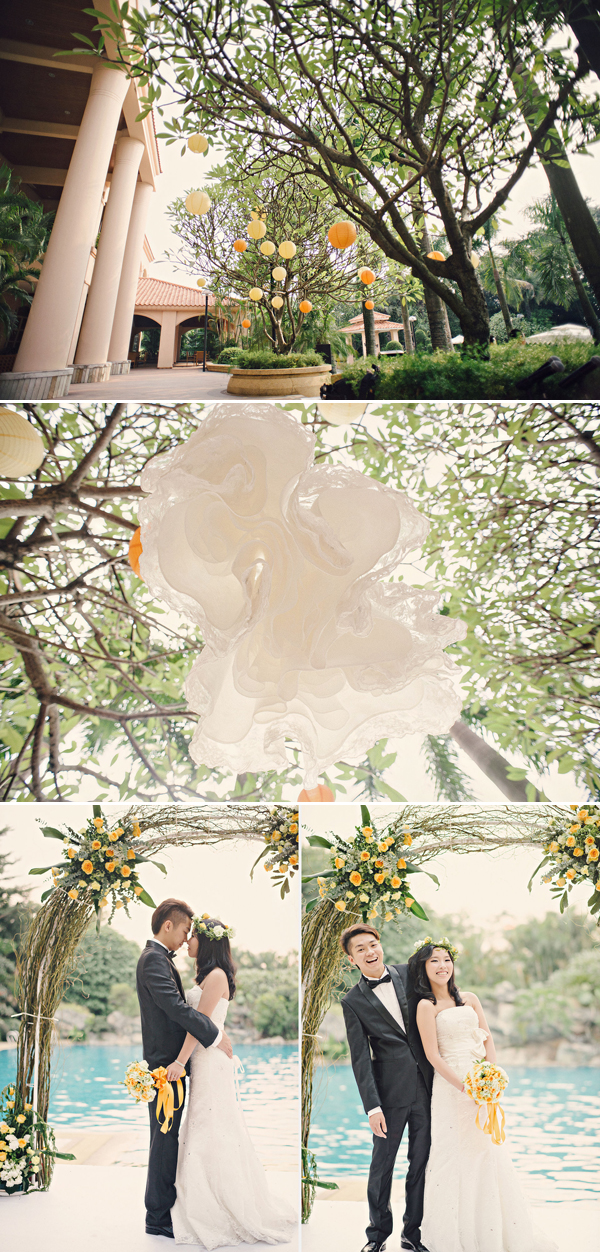 The love story
Lan and Peng met in University.  When they first started dating, their favourite place to go was the dessert shops.  One day, Peng said to Lan "I can make desserts too, next time I'll make some for you".  This casual statement turned into a sweet promise.  Lan and Peng opened up their own dessert shop after they graduated.  Peng makes all the desserts, and Lan manages the shop.  Since the beginning, their relationship has always been filled with sweetness.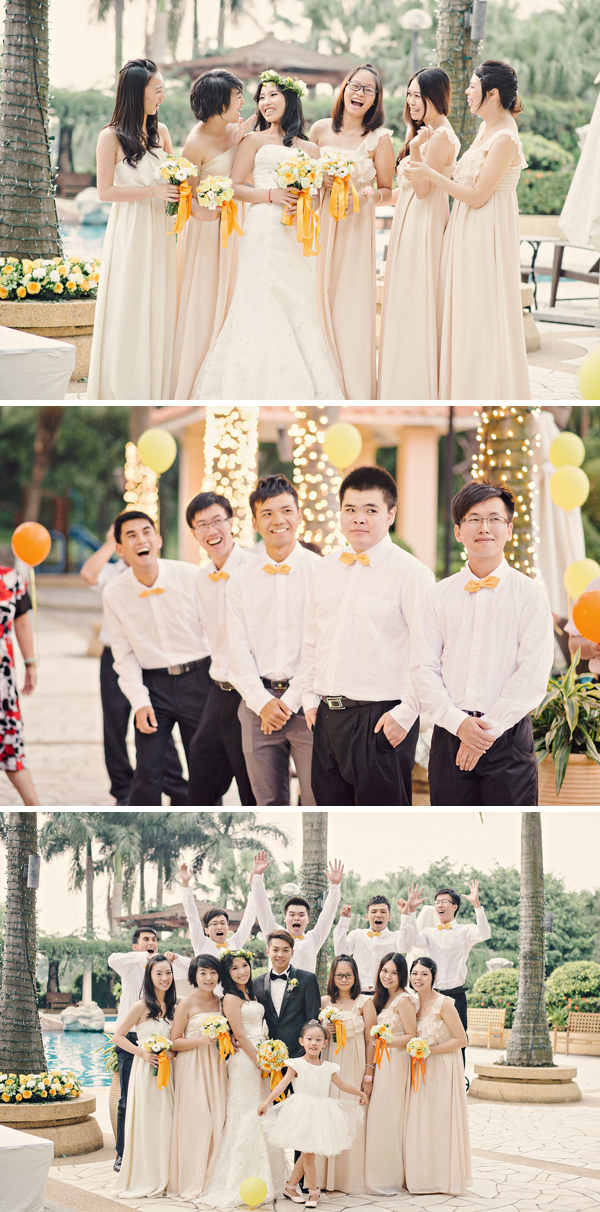 Thoughts from the photographer
Chris Hui:  This was my first time visiting Dong Guang.  I never felt so close to a client. I could feel their warmth at first sight. We joked around, ran around with the children, and talked about the recipes of traditional Chinese desserts.  I really felt like one of their family members, not just a photographer.

About the photographer

Influenced by his father's love for photography, Chris Hui started photoshooting when he was very young.  He moved to the States when he was 15, where he experienced the cultural differences between Western and Asian weddings.  He truly believes that a wedding is a blissful occassion, and he wants to capture all the precious scenes so that 10, 20 years down the road, when couples look at their wedding photos, they will remember the beautiful times when they were first in love or first got married.
Chris is based in New York and China.  He is going to Paris this summer.  Chris is looking forward to more opportunities to capture destination weddings!

Find the photographer:
Other wedding vendors:
cinematography: Idea Love   |   venue: DongGuan Hillview Golf Club   |   wedding planner:  L'amour