Tessa Kim is proud to present her 2013 accessory and veil collection as well as her new intimates collection! Each collection includes hand-made detailing and intricate design for a year in the making. From sophisticated beading to flirty feathers, each look is absolutely charming — and handmade.  Join us as we share Tessa Kim's beautiful 2013 designs, along with some tips and thoughts she offers to brides-to-be!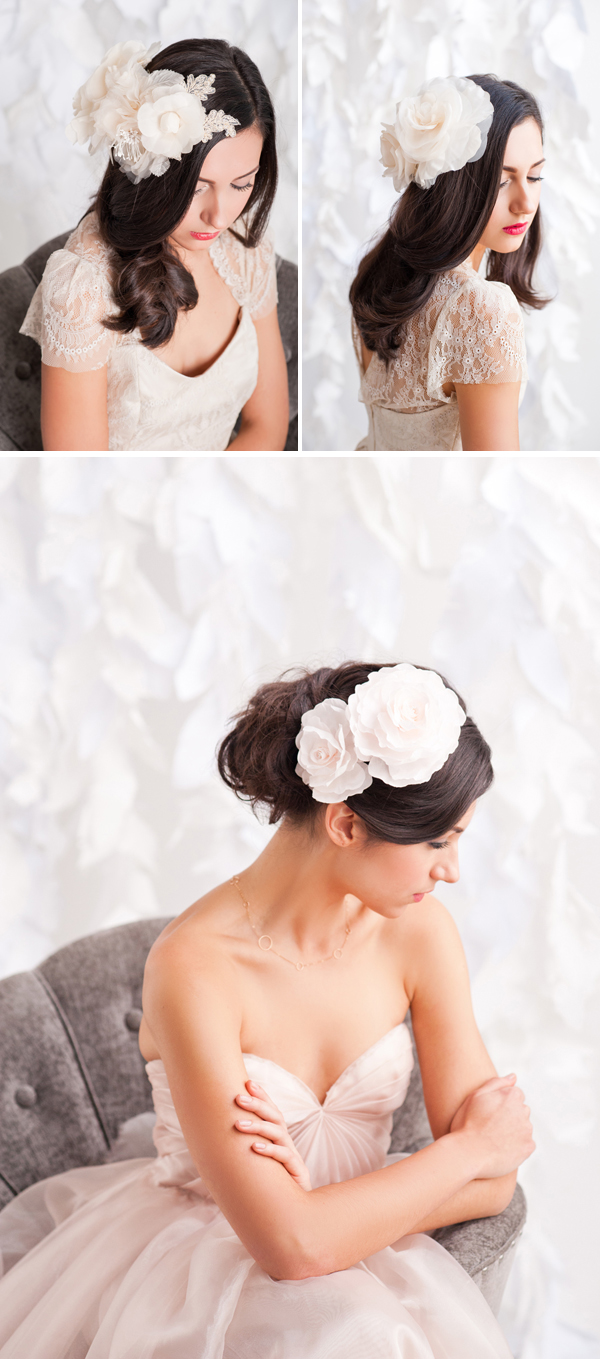 About Tessa Kim
Tessa first started to create handmade bridal accessories and veils during her own August 2009 wedding. Inherently artistic combined with a strong background in hairstyle and design, Tessa launched her own line of vintage-inspired veils to fit the modern day bride's ensemble. Tessa has gained much recognition from customers and tabloids alike, applauding her visionary style and exemplar hand painting and petal forming.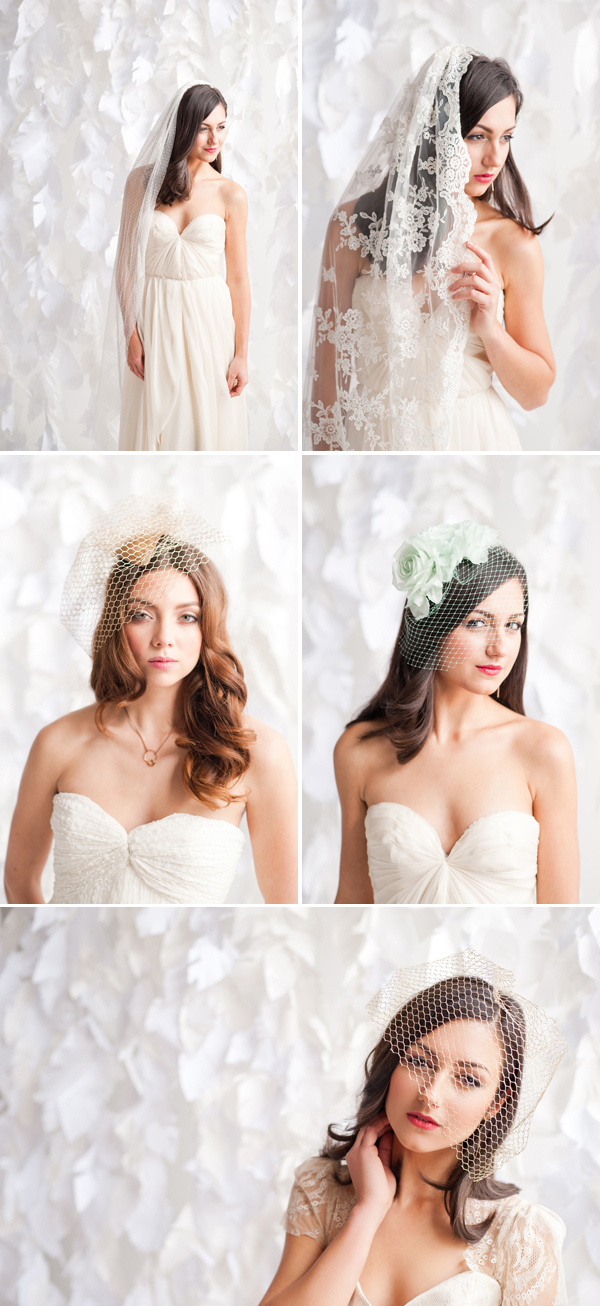 Thoughts and inspiration behind Tessa Kim's latest designs
The accessory and veil collection pairs vintage aspects with modern individuality to truly create timeless products. Each accessory incorporates different textured elements, metallic tones, and special heirlooms to guarantee each piece exudes uniqueness as one of a kind.
Subtle colors for both brides' and bridesmaids' sashes and garters compliment the headpieces, allowing effortless formation of the perfect ensemble.
The new intimates collection features soft, silky pre-wedding and everyday lounge wear. This stylish line will ensure anticipation for the wedding night with delicate high-end Venice lace, silky fabrics, and soft cotton voile. The intimates collection, vintage inspired with a modern twist features floral prints and soft blush tones to fit each and every bride's unique style.

Tessa Kim's tips to help brides find the right accessories
There are many things to keep in mind when choosing your accessories. Most of all we recommend keeping your dress in mind. Make sure to pay attention to details, the shape and size and coloring of your attire. Another aspect to keep in mind is your hair style as well as your face shape. Make sure the accessory compliments you.  For example, if you are petite you should stay away from statement pieces and opt for a smaller accessory. Over all, just make sure you find an accessory that you love and you feel most beautiful in.

Where to buy?
Online and in store. Our online store ships world wide although we do sell locally as well.
Tessa Kim website   |   Store locations   |   Online store   |   Facebook page