Belly paint is a fun way for an expectant mom to celebrate the amazing gift of pregnancy and to show the beauty of a her body.  It is also a fantastic way for siblings to bond with their sibling-to-be!  Today's creative maternity photos, captured by professional children's fine art photographer, Nancy Vaz, is full of joyful colors and heartwarming moments.  Let this adorable belly paint session color up your day.

Thoughts from the photographer
Nancy Vaz: I was fortunate to collaborate with an incredibly creative client.  The inspiration for this session was from her 3 year old son when he asked one day if he could paint her belly.  From this, we created a story about 'belly painting' from start to finish.
Part way through, the little boy spilled the purple paint all over mom's pants which made for great expression.  Luckily, mom was an excellent sport and played along.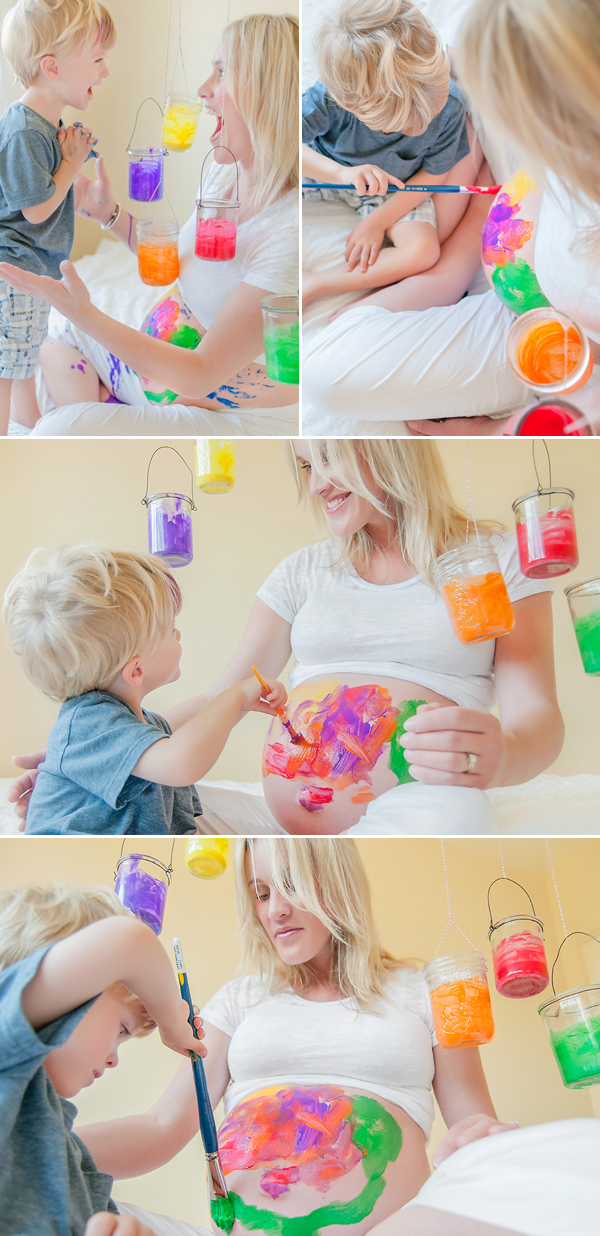 Nancy Vaz: When baby Olivia was born, we continued the 'paint jars' theme all the way to her 9 month photos as well as incorporating an outdoor session involving butterflies.  This particular client had the one year plan which includes three sessions within the first year.  A great way to document the first year milestones.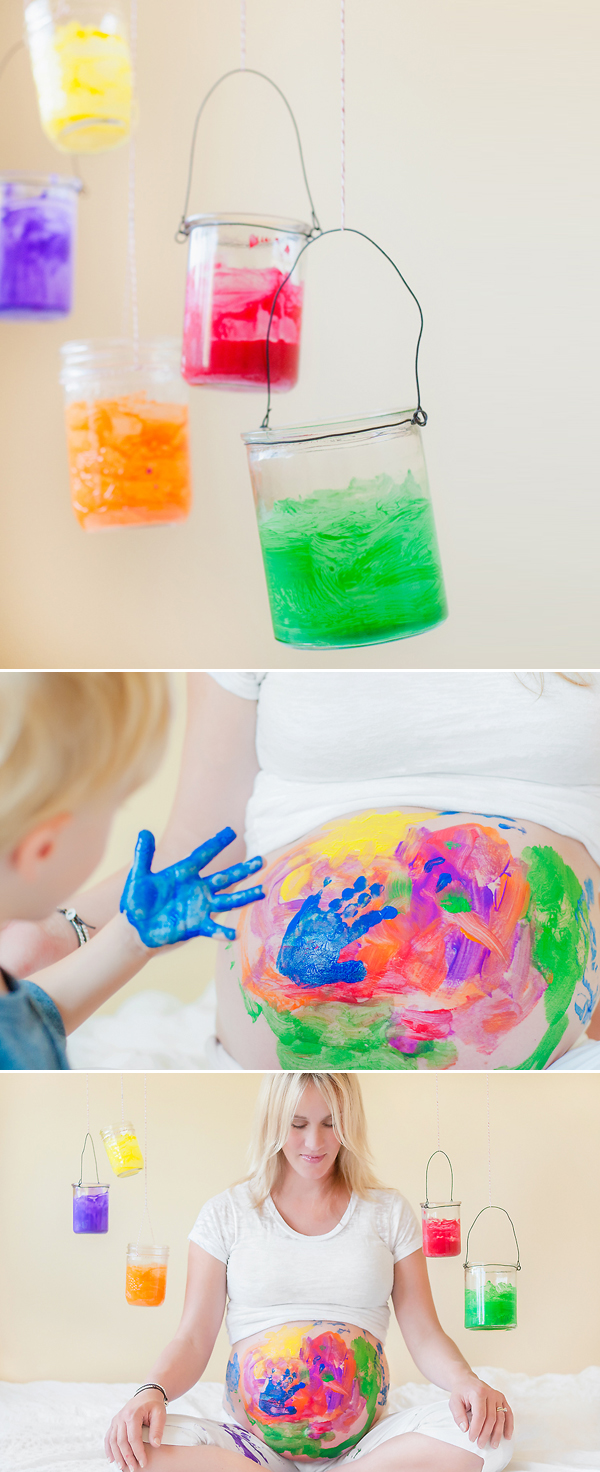 About Nancy Vaz Photography
Nancy Vaz put a passion into practice 9 years ago when she became a professional photographer.  She utilizes gorgeous natural light in her images and her focus is Children's Fine Art Portraiture with a whimsical twist.  Each session is personalized and often incorporates the child's love or interest.  Others will describe her style as dreamy, soft, light and creative.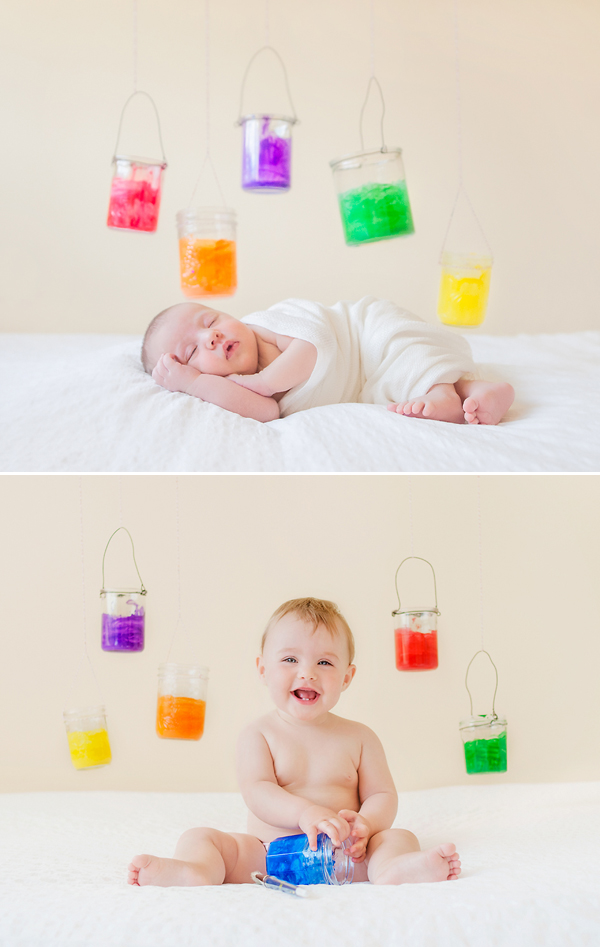 Find the Photographer