We have such a treat for you today, a sweet and lovely engagement session from Lea of Pinkmama Photography!  What's more dreamy than having pastel balloons flying on the beach? Karen & Peter's engagement session is a perfect example of beautiful romance with a touch of natural sweetness.  Lea's ability to capture the precious love and interaction between the couple is truly amazing.  Her style proves that you don't really need a lot of props or fancy scenes to have great photos, just a talented photographer and true love between the couple.  Please join us as we share this adorable engagement session below!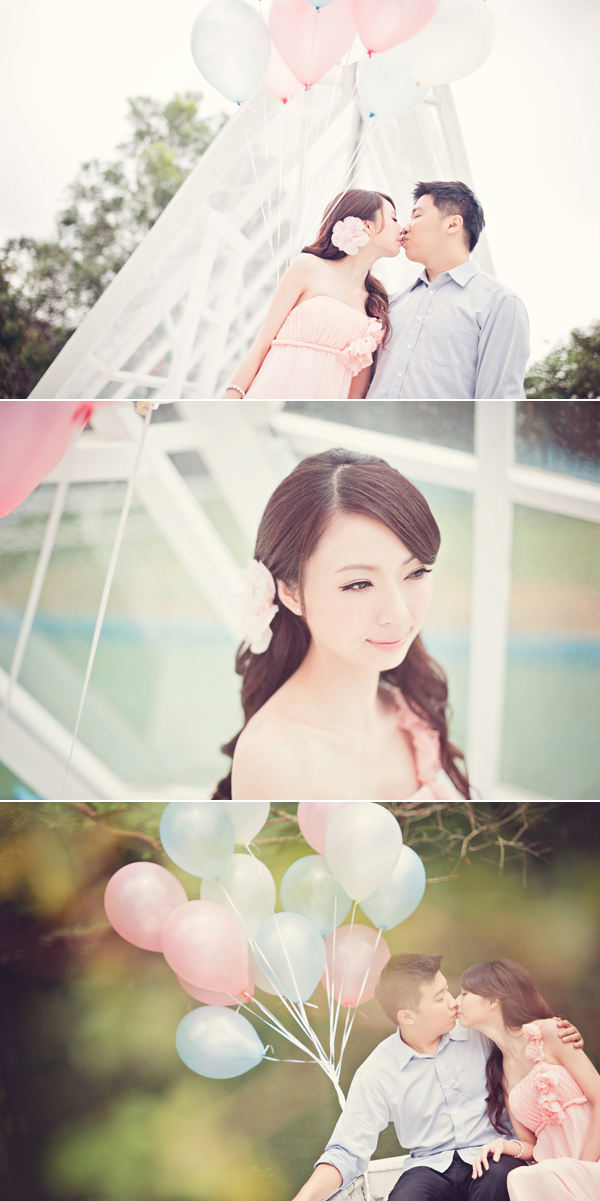 Thoughts from the Photographer
Lea: Karen is also working in the photography field, and Peter is a computer engineer.  We were planning to photograph this session at Sun Moon Lake in Taiwan, but we had to change our plans due to strong Typhoon.  We ended up moving this session to a beach in Taipei.  The weather still wasn't great, but at least it wasn't raining, and the shoot went on smoothly.



About Lea and Pinkmama Photography
I am a mother/wife/woman living in England.  My photography career (Pinkmama Photography) started simply because I love to photograph my 2 lovely sons.  Through the lens, I see the world filled with love, and I love to capture the love and natural interaction between people. Photography is not just knowledge or art to me, it is something magical that captures everything beautiful in life, and the camera is my magic wand.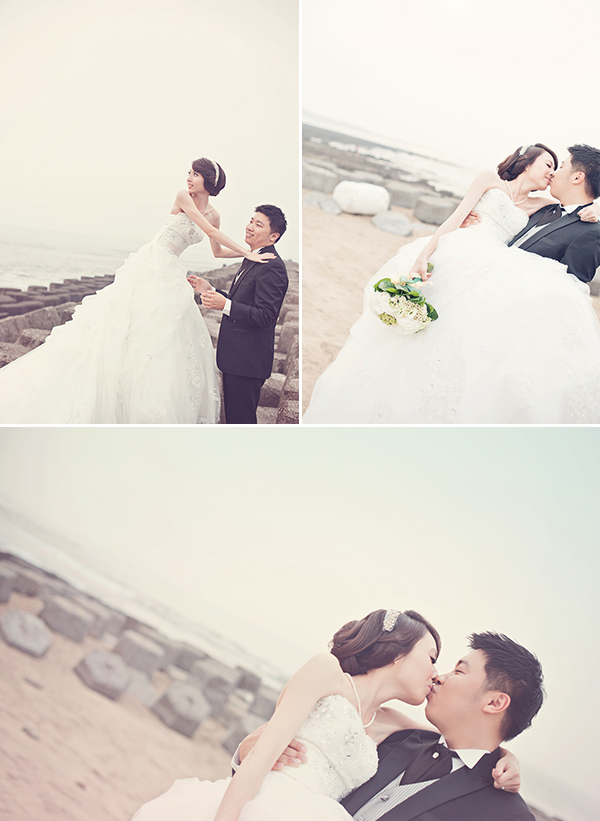 Find Lea (Pinkmama Photography):