Quality wedding photography is not about the props or fancy scenes, but the relationship and natural interaction between two people in love. Natural, fresh, and candid – these are the feelings we had when we first saw Allen Fu's work.  The stories illustrated through Allen's photos are full of life and warmth.   Allen puts his heart in really getting to know his clients well and exploring their unique characteristics in order to make the magical moments happen for them. We hope that through our interview with Allen today, you will be inspired by his work and by who he is.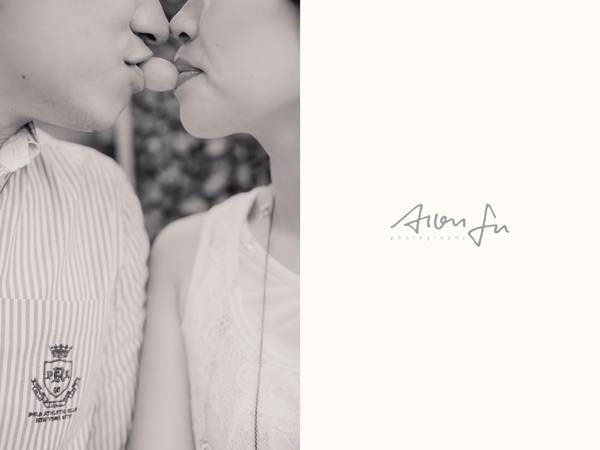 Praise: How did you start your photography business? 
Allen: I had some opportunities to take wedding photos for my friends in California. Many friends liked my style, so I started accepting more cases.  Allen Fu Photography was officially started in September 2012.

Praise: How would you describe the style of Allen Fu Photography? 
Allen: We are organic + humorous = OH! Organic materials are full of characters, and there's no need to add any artificial flavors; this is how we see our clients.  Our goal is to capture the natural personalities and unique identity of every client we encounter. We spend the time to really get to know our clients and treat them as friends, so that they can be open to us and actually enjoy our interaction.
My style is natural and candid. Sometimes it's hard to capture someone's true identity right the way, and this is why we believe communication and relationship development is so important. I often ask my clients to go through my portfolio before the photo session, just to ensure that my style fits their needs; on the other hand, I am also willing to accept new challenges and try new things.

Praise: We see that you are also really good at family and children photography, why did you choose to specialize in these areas?

Allen: Family, maternity, and children photography are things I love other than wedding photography.  I truly believe that time is very precious, and we should cherish every special moment. My goal is to capture these moments for my clients.

Praise: What kind of photo shoot do you love the most?

Allen: Pre-wedding or engagement photos!  I love these sessions because couples can really stay in their own worlds and enjoy their time together. They can interact with each other naturally without worrying about their surroundings.  Pre-wedding and engagement sessions also allow us more time to get to know our clients, and relationship building is definitely a good warmup for the actual wedding day.

Praise: Please share an unforgettable experience.
Allen: I got a rush request from a couple to shoot on their wedding day.  The reason of this short notice was because the bride's mother was fighting Cancer, and really wanted to attend her daughter's wedding. This wedding was full of personal touch and style. It was also extremely joyful, like a warm family celebration.  I felt very honored to take part in this meaningful event.

Praise: What are some things you would suggest to couples before taking pre-wedding or engagement photos?
Allen:
1. Find your most comfortable smile and posture:
I would suggest couples to try finding your most natural smile in front of the mirror.   Know your expressions well and get comfortable with different postures.  Enjoy looking at yourself in the mirror and learn to admire yourself.  This will help you build self-confidence in front of the camera.
2. Dress appropriate:
If you are preparing your own clothes for the photo session, I would suggest you to really get to know your own body shape, then find something suitable.  You can also consider using some simple accessories to highlight your unique style.
3. Get enough rest before the photo shoot:
Having enough rest will give you better skin and more energy. When you have enough energy, you will appear more joyful, relaxed, and natural.

Praise: Share with us 3 of your favorite shots, and why?
Allen: This photo above was captured when the couple found a price label on the heels.  I like how they tried to take the sticker off together, it showed a sense of unity.  I love this kind of candid and natural moments.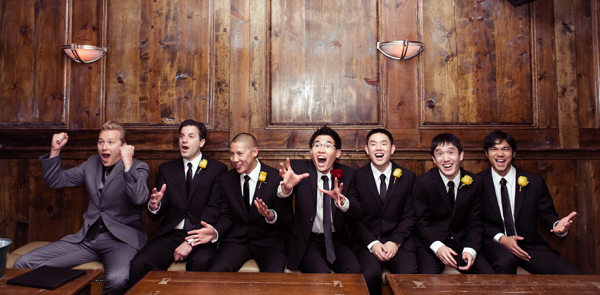 Allen: You must watch the football game, even though it's your wedding day! It's fun to see how much passion the groom and his groomsmen have for football. This photo is cheerful and joyful, exactly how you should feel on the special day.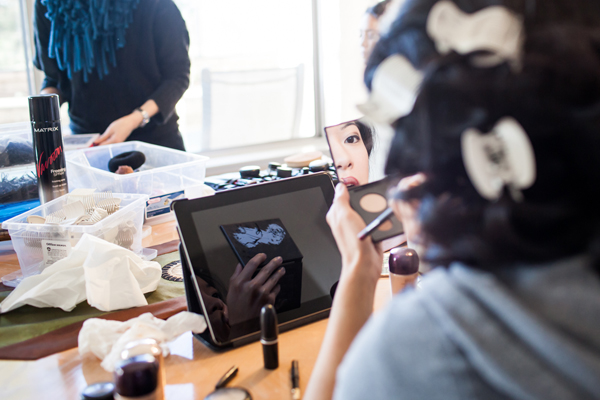 Allen:  I love how this bride puts all her attention on the tiny mirror.  Although I only captured a small part of her, I could see the beauty of a concentrating woman in love.

Praise: What is your favorite wedding moment?
Allen: The "first look" is definitely my favorite.  When the groom first sees his beautiful bride in her wedding dress, the expression on their faces is priceless!

My other favorite part is the father-daughter and mother-son dance. The love, bond, and memories expressed through the dance is very strong and touching.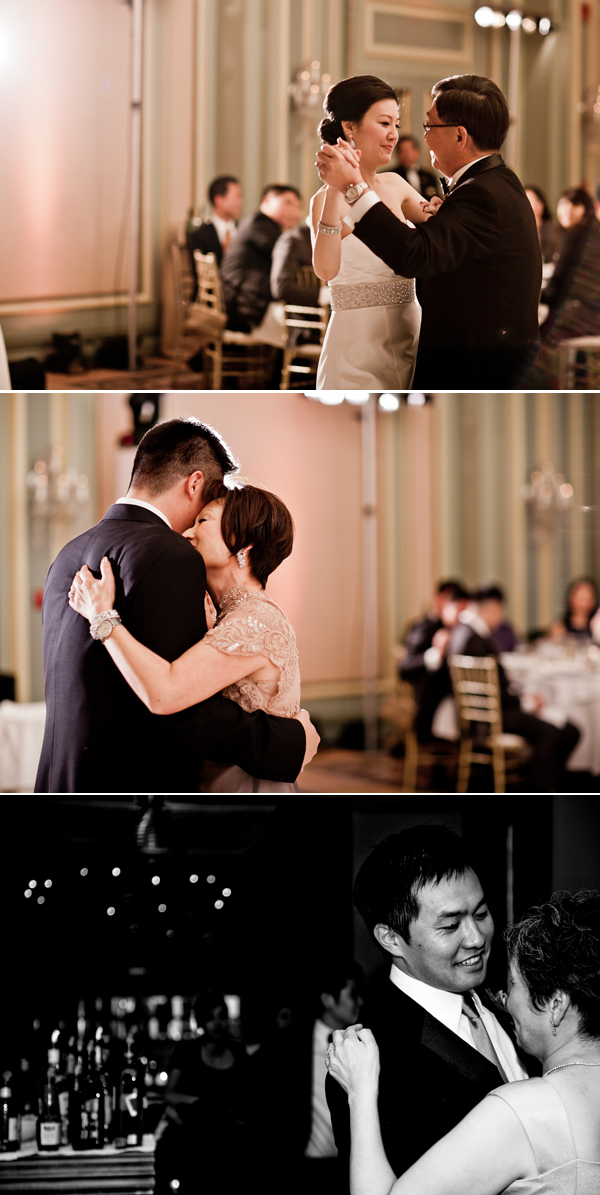 Praise: Do you have experience (or plans) with destination weddings?
Allen: So far I've worked in California, Taiwan, and  Guam. I love destination weddings because they are very intimate and usually more casual. It's just so wonderful to spend quality time with your loved ones.

Special thanks to Allen for sharing your stories and thoughts with us! Be sure to visit Allen Fu Photography's website and Facebook page for more wonderful work of love!