Finding the perfect dresses is definitely one of the most important things on a bride's to-do-list, and this includes dresses for the bride and her bridesmaids. The bridal party should not only dress to match the wedding theme and colors, but also look and feel beautiful and stylish inside out.  If you are looking for fresh, modern, fashionable dresses you will love, Frocks Modern Bridesmaids is the right place to go.
Frocks Modern Bridesmaids carries lots of new and upcoming designer brands we love to feature here on Praise, including: Carol Hannah, Ivy & Aster, Jenny Yoo, and Leanne Marshall, to name a few!  Their lovely stores are located in Vancouver and Calgary, where you will be able to try on dresses from all these designers.  Frocks has something for everyone, luxe or casual, and cater to multiple price points.  Join us as we introduce Frocks Modern Bridesmaids in more details below with their professional advice for brides and bridesmaids to be!

About Frocks Modern Bridesmaids

Frocks Modern Bridesmaids, with locations in Vancouver and Calgary, was created to provide brides with a simple, classic gown with contemporary details.  You won't find over-embellishment, but you will find beautiful fabrics, and flattering silhouettes, that lend well to personalizing with accessories.
In addition to Frocks' unique bridal designers, Frocks has sourced accessories from a variety of talented designers from around the globe. We suggest brides add their own touch of sparkle, or whimsy to their look!
Frocks provides a boutique experience with a relaxed atmosphere.  Customer service is their first priority and they recommend making an appointment so they can provide one-on-one professional guidance throughout your appointment. Frocks is about enjoying your experience, so they encourage taking photos, bringing some bubbly, and using Skype to include your girls who are far away!
Exclusive brands
Frocks carries designers such as Ivy & Aster, Leanne Marshall, Carol Hannah, Jenny Yoo, and Lynn Lugo.
Ivy & Aster is known for their soft and whimsical bridal and bridesmaid designs, beautiful fabrics, and custom options.
Leanne Marshall and Carol Hannah, who were both contestants on Project Runway, have unique bridal gowns with modern silhouettes and inventive touches.
Jenny Yoo has both bridal and bridesmaid dresses, with classic lines, and luxurious fabrics.
Lynn Lugo is a customizable designer, who allows you to choose the top, and skirt that you love in order to create the best dress for you.
All of these designers are exclusive to Frocks on the West Coast, allowing them to provide you with a truly one-of-a-kind dress!

Top 5 reasons why we love Frocks

Unique, modern, stylish, and fashionable dresses; exclusive brands like no others
One-stop visit that satisfies both the bride and her bridesmaids
Friendly service and professional staff
Relaxed, comfortable envirnment and boutique experience
Beautiful accessories are available (veil, hair accessories, clutches, sashes, etc)

Frocks' tips for brides and bridesmaids to be

Do some research! It is always helpful, both for you and your consultant at Frocks to have an idea of your wedding vision! Feel free to check out our designers (listed on our website) to get ideas, or to bring photos of dresses that appeal to you to your appointment!
Give yourself lots of time! Not only does it sometimes take some time to find the perfect dress, it also takes time to bring the dress in! Frocks recommends ordering your dress approximately 5 months in advance. This means starting your dress search 8 months in advance will give you a comfortable amount of time to find the dress of your dreams!
Try on everything! You may be surprised by what ends up looking the best on your body type, so trying on different silhouettes and styles, even the ones you initially hadn't considered, can really help you get the best idea of what you do and don't like in your wedding dress.
Be prepared! Frocks recommends booking an appointment ahead of time so that we can be sure to have a fitting room available and a consultant dedicated to helping you. Also, it is always a good idea to bring a strapless bra, and your favourite pair of heels to your appointment!
Consider your budget! It is a good idea to have a price in mind. Frocks bridal gowns can range anywhere from $300 to $3500 so letting your consultant know what your dress budget is helps them direct you towards the best dresses for you – and ensures you don't fall in love with a dress that is beyond your budget!
Limit the initial opinions! Frocks suggests bringing just a few close friends and family to your appointment, as having too many people accompany you often results in an over-whelming number of opinions.  Feel free to make a second appointment to bring other people in to see your favourite gowns.
Ask questions!  Often dresses have customizable features – perhaps we can add straps, change the length, or have it made in a different colour or fabric. If there is anything that would turn a dress into the perfect dress for you, please do not hesitate to ask us!
Stay true to yourself! While there can be pressure from friends and family when it comes to choosing your dress, it's important to focus on your initial vision. After all, this is your day, and your dress. Make sure that you choose a dress you truly love and that suits both you and your wedding day.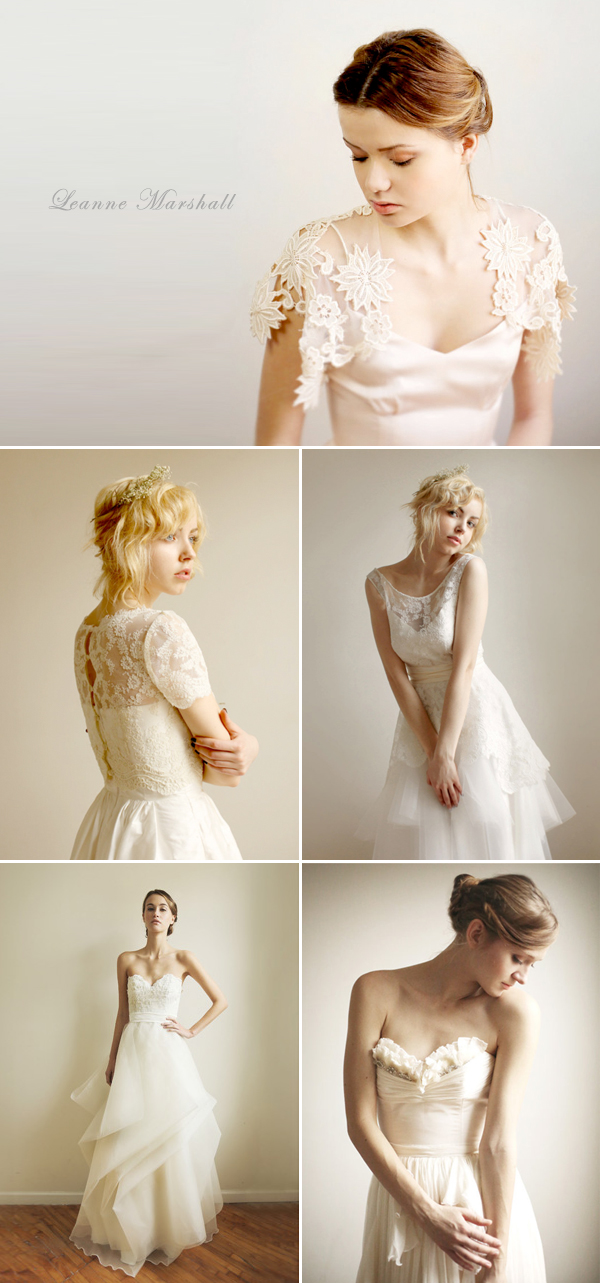 Find Frocks

Frocks can be contacted with questions, or for booking an appointment, through our website, or email or by calling us at 604.738.8622. You can also follow us on Facebook or on Pinterest!