Of all the memories we treasure, the ones we hold on to for the longest time are those of our family, and this is why we see a precious value in family photo sessions.  Love is what makes a family, and many parents say that there are places in your heart you never knew existed until you love a child. Kylie & Glenn Doust stood up for this love and struggled to conquer infertility and bureaucracy to become a family against all odds. Join us as we share this heartwarming family session captured beautifully by the talented Ben Yew Photography, and the Doust family's inspiring story.

The family story
Kylie & Glenn adopted 2 lovely boys from Korea and they have encountered so much stress and challenges during the adoption process. They finally made it happen after so much time, effort and investment was put in.
Kylie then decided to write a book, From Here to Maternity to share her challenges, struggles and experience so that other parents who are thinking of doing the same thing can understand what they have gone through and learn from it.
It is amazing how much determination they have to keep going forward. And to further adopt from a different country with different culture is such a big step. The kids are still learning Korean language in Australia and adapting well in school.
Thoughts from the photographer
Ben Yew Photography: We seldom take up lifestyle family sessions, but this was an exception. Reason is because this is no ordinary family.
I got to know Kylie from a friend (Jo), she is the designer for the book and she contacted me for this session. I instantly said yes, because it was something different.
We have then decided to have the session at their place and the park nearby, somewhere the boys are comfortable with. I have visited their place a week before to check out the light, the furnitures and areas to have the session. I really love the master bed room because of the blue pastel colours and the window light, that's where I started the session.
We also wanted something for the family, since they love music and they play different instruments, that would be another spot for photos.  We then head out to their garden and move the sofa, dining area, and to the park at the end, so that the boys can then run around and have fun.
I wanted to portray our "finest moment" in every session regardless if its weddings, engagement or even family, and also wanted the kids to have fun at the same time.  Glad it turned out well, kids were awesome and playful, and of course Kylie & Glenn are such nice people and they had some fun too during the session.

Thoughts from the family
Kylie: When I needed some professional photographs of myself and my family recently, a friend suggested Ben Yew. I wanted relaxed, fun, lifestyle photos that captured my family's personalities and Ben delivered above and beyond my expectations. Not only were the photos amazing but Ben was fantastic to work with, and we all enjoyed the experience. If you want exceptional photos and professional, fun service then I highly recommend Ben Yew Photography.
About Ben Yew Photography
We are based in Western Australia and we love the the candid moments, the natural and soft lightings and the open spaces.
The "finest moment" is something we create and capture. We want viewers to feel the real chemistry between the couple and the real happiness in a family. We believe that everyone has a story to tell and every special moment is an expression of love and connection.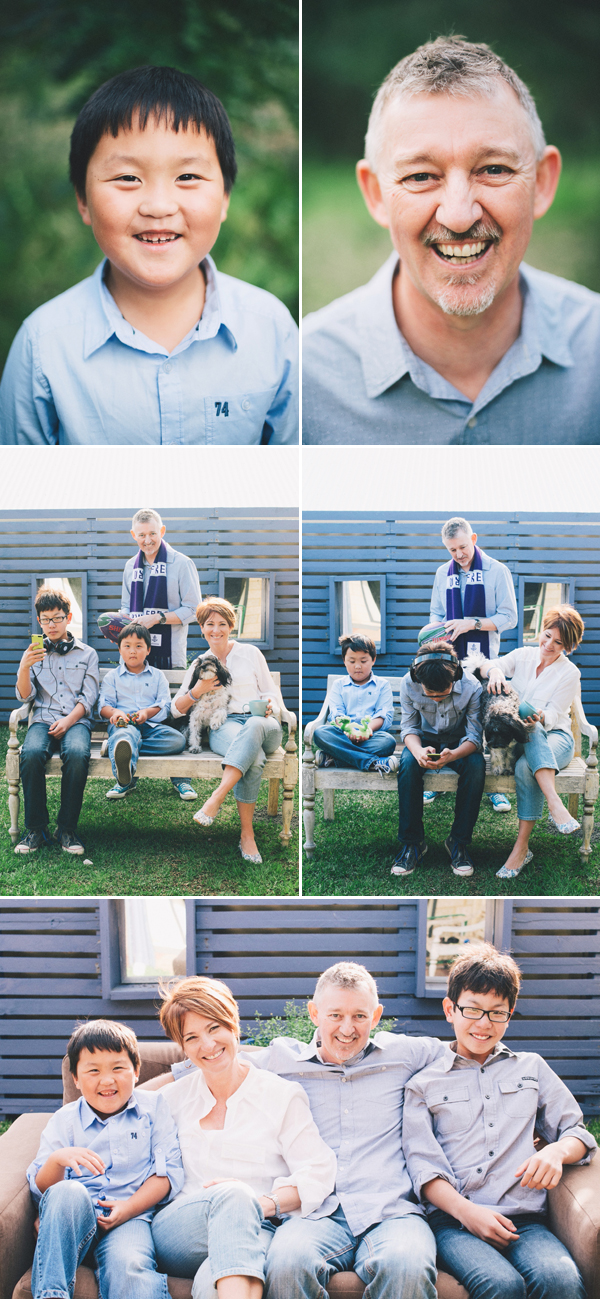 Find the photographer:

Ben Yew Photography Website   |   Facebook

Book information:

From Here to Maternity   |   Author: Kylie Doust   |     Illustrator: Jo Clark of Lovegrove Studios