There's a reason why a wedding day is referred to as The Big Day. It is a one-time celebration of love, filled with memories and emotions.  It is also an event that really brings people together. Think of all the planning that goes into this one day, it's an event like no other.  There are so many great photo opportunities at a wedding that do not present themselves in many other occasions.  How will you remember what the flowers looked like after they wilt? What will your last memories of the guests be? How can you keep every detail of  your beautiful wedding dress, perfect bridal makeup, and gorgeous hairstyle?  Wedding photography is the best way to immortalize your big day, and having a good wedding photographer sure makes a big difference.
Today we'd like to welcome one of the most highly sought-after wedding photographers in Asia, Let There Be Light (LTBL), to share their knowledge and stories about wedding photography.  The Singaporean photography company boasts a long roster of A-list celebrity weddings, including Christine Fan & Blackie Chen, Barbie Hsu & Wang Xiaofei, and Ella Chen (S.H.E.) & Alvin Lai.
We fell in love with LTBL's work the minute we first saw it.  Their vision and creativity for wedding photography is definitely distinctive.  Their style is clean, emotional, artistic, sincere, and edgy.  You can really see the infectious passion in every photo they present, it's like they have a vibe that's constantly shouting "Let us show you the love"!  Their talent turned many moments into a visual feast that will last a lifetime. We are honored to have Let There Be Light on Praise today, and we hope you all enjoy this interview and their beautiful work of love.

Partner with Vocare Media (Cinematography)
Praise: How did you start the studio?  Where did the name "Let There Be Light" came from?
LTBL: We started shooting in the wedding industry since 2001.  It was from the lost of a loved one that we truly understood that photography is one of the best ways to preserve memories.  Sometimes no matter how hard you try to remember an experience, memories of it will eventually fade away in time. With this understanding in mind, we decided to make photography our lifetime career and officially started Let There Be Light Photography studio in 2005.
We are Christians, and our business name " Let There Be Light" came from the first recorded words that God spoke.  Our mission is to bring the light of love with us wherever we go, in whatever situation we face.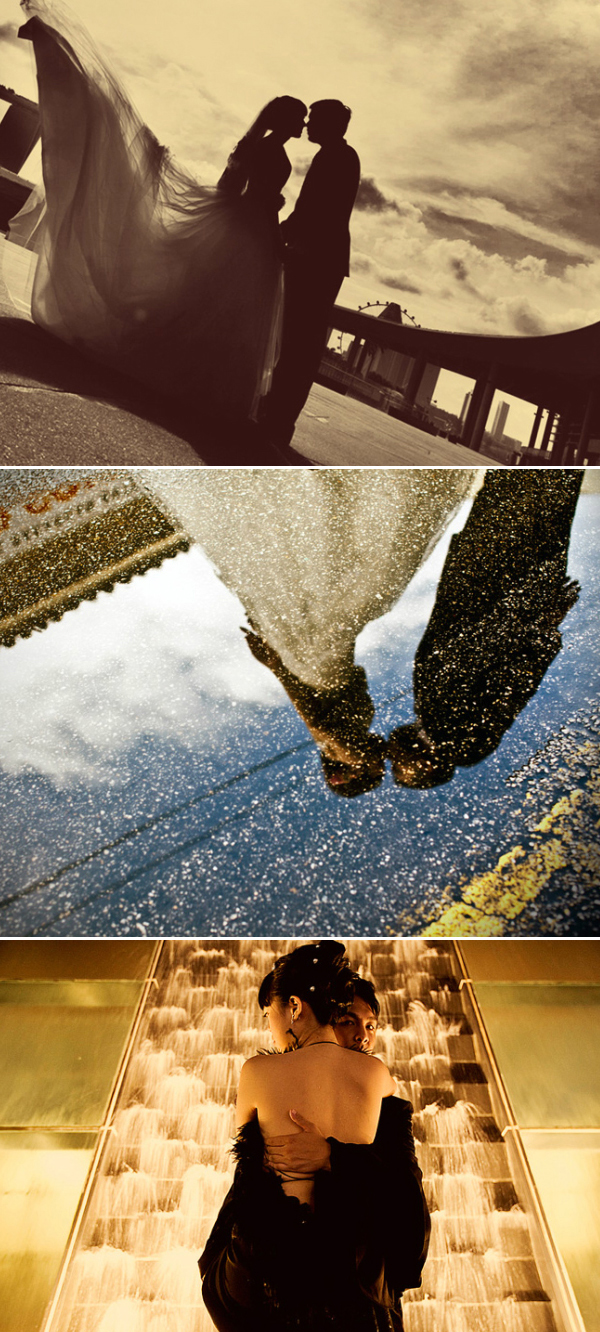 Praise: How do you keep yourselves motivated and inspired?
LTBL: One of our biggest strengths is that we really enjoy being married in our own personal lives.  Every week is like our wedding week and that's the excitement that kept us going for so long. Also, it's important to keep a thankful heart and always appreciate the fact that our clients have chosen us to be part of their very special day.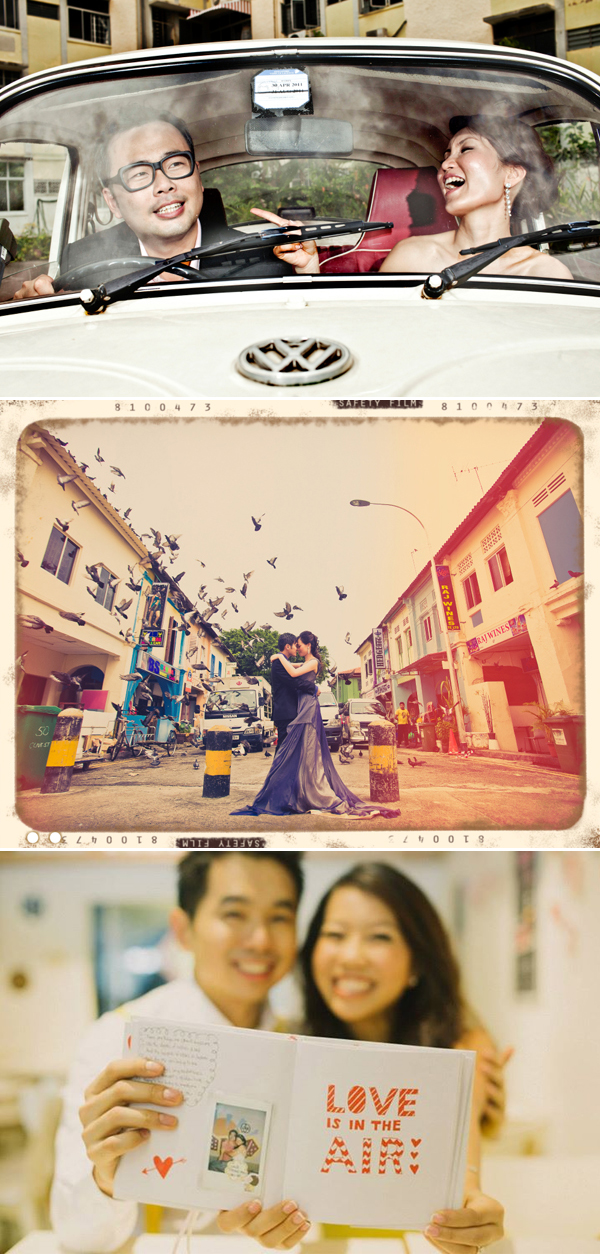 Praise: How do you capture the critical moments and emotions naturally?
LTBL: We feel them. It's easier to catch these moments when we ourselves are actually living in the moment.

Praise: How do you interact with your clients?
LTBL: We see every wedding as a different celebration. There is no right or wrong about what needs to be done, or what tradition needs to be followed. At the end of the day, as long as the couple is happy with their party, it means that their love and their union is being celebrated!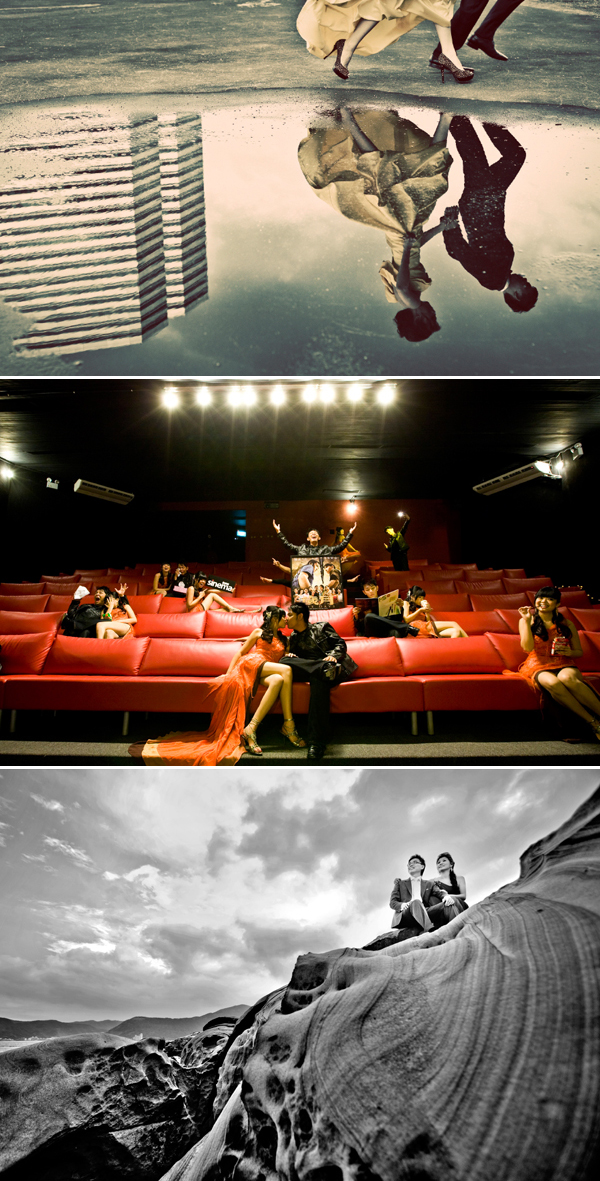 Praise: What is your suggestion to brides for picking an ideal photographer for their wedding?
LTBL: Beside capturing beautiful images, it's also very important to have an experienced photographer who knows how much hard work you put into searching for the right pair of shoes, designing your gown, customizing your rings, etc.  Any skilled photographer can take pretty photos, but only someone who understands how much the wedding means to you will try his/her best to understand your needs and give you the best results.
Go for someone that's tactful and patient too. The last thing you need to handle on your wedding day is for your family to feel uncomfortable when the photographer is tactless, especially when facing elders and children.

Praise: How did you get so many work opportunities with regional superstars? What are some challenges you faced when capturing celebrity weddings?
LTBL: It all started in 2008 during Anthony's first shoot with Blackie in Singapore. Blackie encouraged Anthony to visit Taiwan and explore the market there.  Anthony took the advice and led to more job opportunities.  His involvement in the entertainment and film industry naturally developed more wedding cases when celebrities he worked with got married.
The biggest challenges we get from celebrity weddings is probably quick and short turnover time.  You need to shoot, select, and send photos out to the press immediately.  The usual turnaround time for normal weddings is around a month, but for the stars, it's often a day.

Praise: Do you do destination weddings? If so, where?
LTBL: Yes, we do. We've covered wedding shoots in Taiwan, China, Malaysia, Hong Kong, Australia and Europe so far, and we are open for more opportunities in the future.
Partner with Vocare Media (Cinematography)
Praise: How are your experiences different? Other than weddings, do you shoot for other projects?
LTBL: Other than weddings, we also shoot corporate cases, movies, and entertainment projects. We've been in 12 local and international feature films to date, and worked alongside Jackie Chan, Kelvin Tong, Chu Yen-Ping, and nother notable bigwigs in film. The company director, Anthony Levi Kho, is often engaged in various Asian celebrity projects with pop icons including LeeHom Wang and A-Mei.  He is also involved in Love Life, a non-profit campaign led by Blackie Chen and Christine Fan, where his belief in the power of imagery to influence the society is seen. Our clients can be assured that our skills and experience cover a wide range of people and events.

Big thanks to Anthony and Janice from Let There Be Light Photography for sharing your wonderful experience and stories with us!  Definitely check out more fabulous photography work on their website and Facebook page!
Find the photographer: