The only thing better than a newborn baby is two newborn babies.  It is with great pleasure that we introduce you to Kayden & Alva!  After three years of trying, the parents were thrilled to find out about the good news on Valentine's Day (which also happens to be their wedding anniversary).  Imagine their joy and surprise when they realized that they were expecting TWO! It's a big challenge to photograph baby twins, but Eden Bao Photography did an amazing job.  This soft, natural newborn session is simply perfect and super sweet.  Join us as we share this family's double blessing below.

Family Story

From the mom: The day we found out about the pregnancy by the lab blood work was February 14, The Valentine's Day, also our five years Anniversary.
We were so happy to welcome our first baby after three years of trying. At my first ultrasound, the sonographer said to me, "what do you think of two?", I got so confused. Few seconds later, I realized I was carrying twins. No words could really describe our feelings at that moment.
Pregnancy Experience
From the mom: I heard lots of scary stories about twin pregnancy and that multiples can bring more risks. Well, 10 months actually went by so quickly that all I could remember were how tight my clothes became as days passed by. In total, I gained almost 60 pounds, and my feet were so swollen that i could only wear slippers.
The last month of the pregnancy was very difficult. Eating, moving, and even sleeping became harder, and the fear of the delivery were getting so real.
Now that I recall, the delivery was not that bad.  Until today, me and my husband still cannot believe these two cute little ones are ours. Although taking care of two babies requires double the time and cost, we will never regret. We truly believe that compare with others, what we enjoy in life will be doubled too.

Thoughts from the photographer
Eden Bao: Shooting twins together is challenging! Not only are there two babies to sooth, calm and pose, but one has to consider poses and angles so that both twins' faces are in focus.
Because a singleton can take up to four hours to shoot in a newborn session, twins can easily take longer than that. To ensure that the session went smoothly, I enlisted the assistance of a fellow newborn photographer.
It was such a pleasure to shoot my first twins and I thank the parents for having confidence in me to capture their twins babies beautifully for them to cherish forever.
About Eden Bao Photography
Born from Eden Bao's love of her family and her desire to beautifully capture the little world, Eden Bao Photography provides premier maternity, newborn, and baby portraits to Vancouver, BC lower mainland and the Fraser Valley region.
Eden Bao: As a mother of two, I know all too well how fleeting these moments are—the beauty of pregnancy, the awe of a new baby, the excitement of their first milestone…those priceless moments fly by so quickly. As you start your adventure with your baby, your love for them will grow while early memories of them will fade. Your baby will only be new and tiny once in their lifetime. You have one chance to capture that moment before it passes you by.
I would be honoured to capture these precious memories of your baby's life from within the womb to their first birthday, so that you and your family can cherish them forever.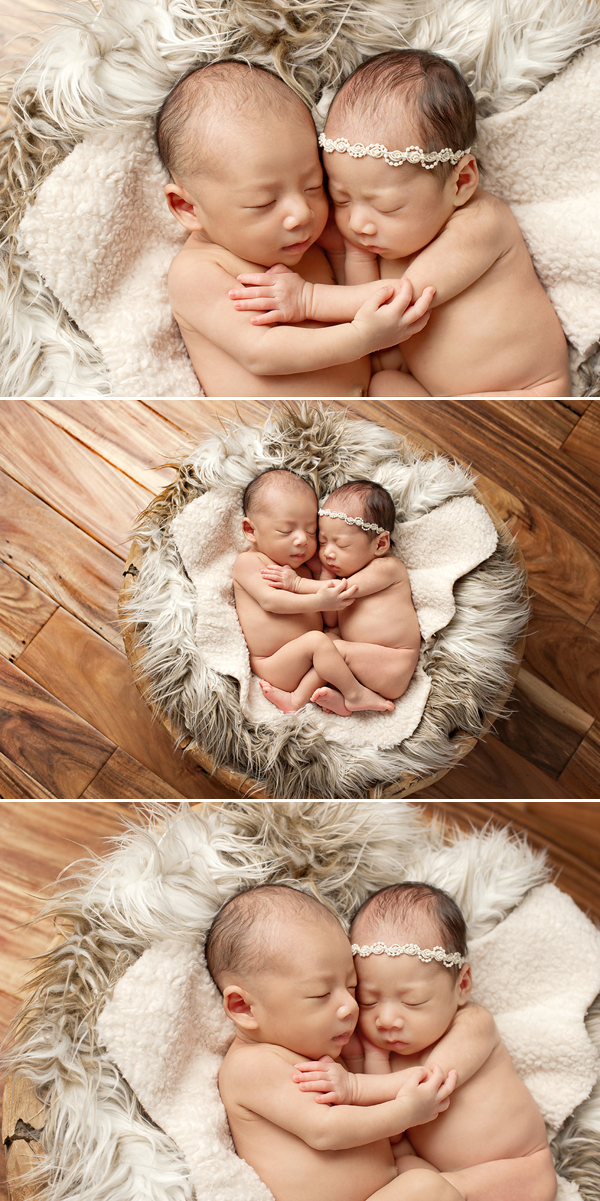 Find the photographer: