Anna and Ben's engagement session is full of personality and stylish details.  Captured by the talented photographer Yuna Leonard, the romantic and magical atmosphere presented through the photos really caught our attention.  There are so many things we love about this session, including Anna and Ben's stylish looks, the lovely baby's breath bouquet, the golden glitter, the rustic signs, and Ben's romantic ukulele.   Yuna managed to present all these beautiful factors so naturally with her dreamy and artistic style.  Get ready to be inspired as we share this sweet e-session.

Words from the photographer
It was a lovely warm afternoon in woods. He is a musician and he played his guitar the whole time we were there and made her feel so relaxed! Believe it or not, she was super camera shy first! So perfect and romantic.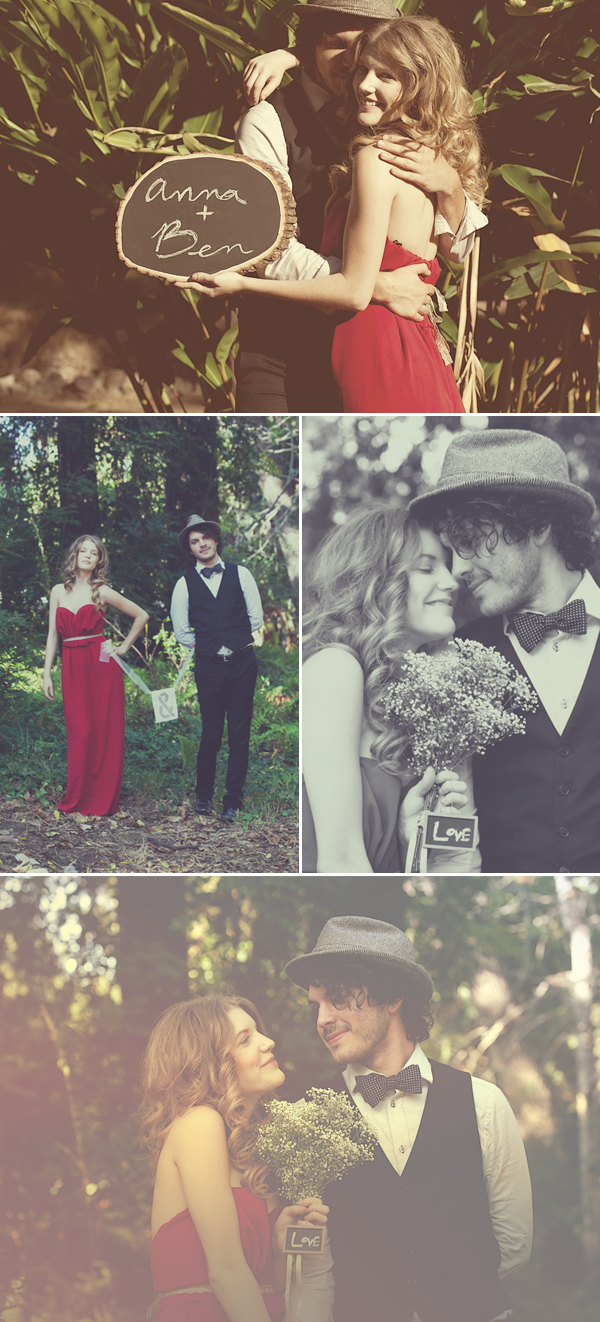 About Yuna Leonard
Yuna is a lover of vintage + pretty things. Two things you should know about her: love is her super power, and natural lights are her BFF. Yuna was born in Japan and currently live in sunny Los Angeles.  She grew up in a small farm town in Japanese Alps.  Yuna loves story telling photographs and she will capture all of the not-to-miss moments in your life.  She aims to shoot fine art portraits and weddings, and also loves shooting maternity, babies, children, seniors, and family.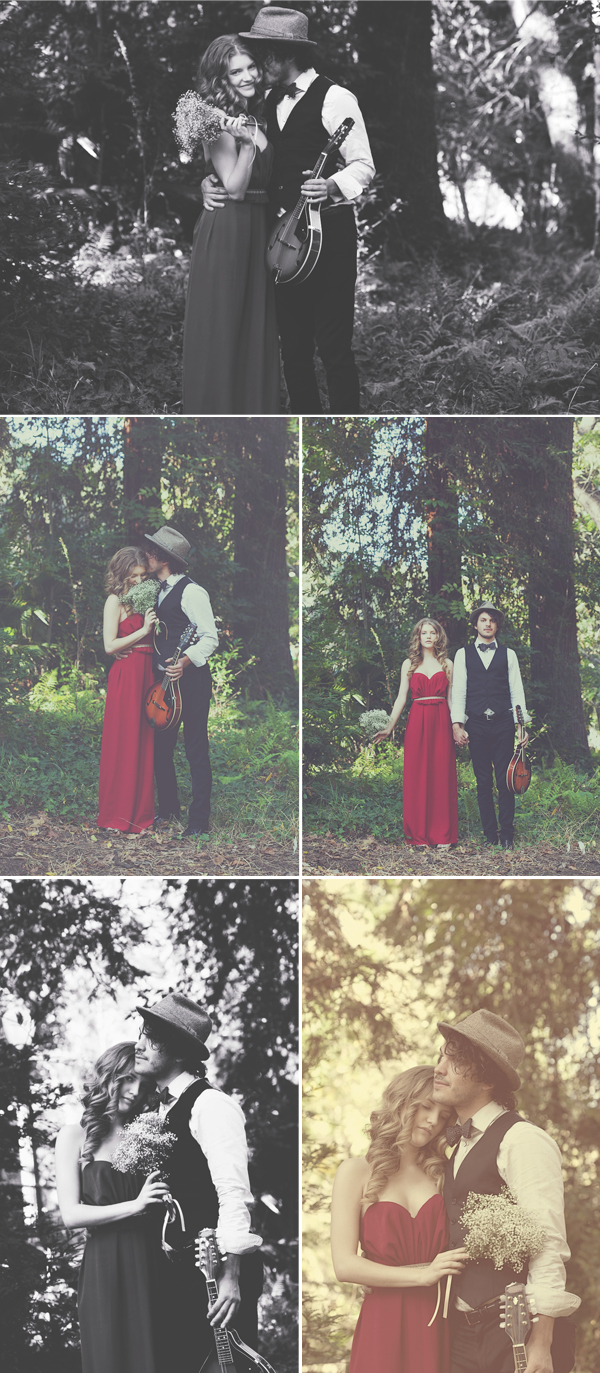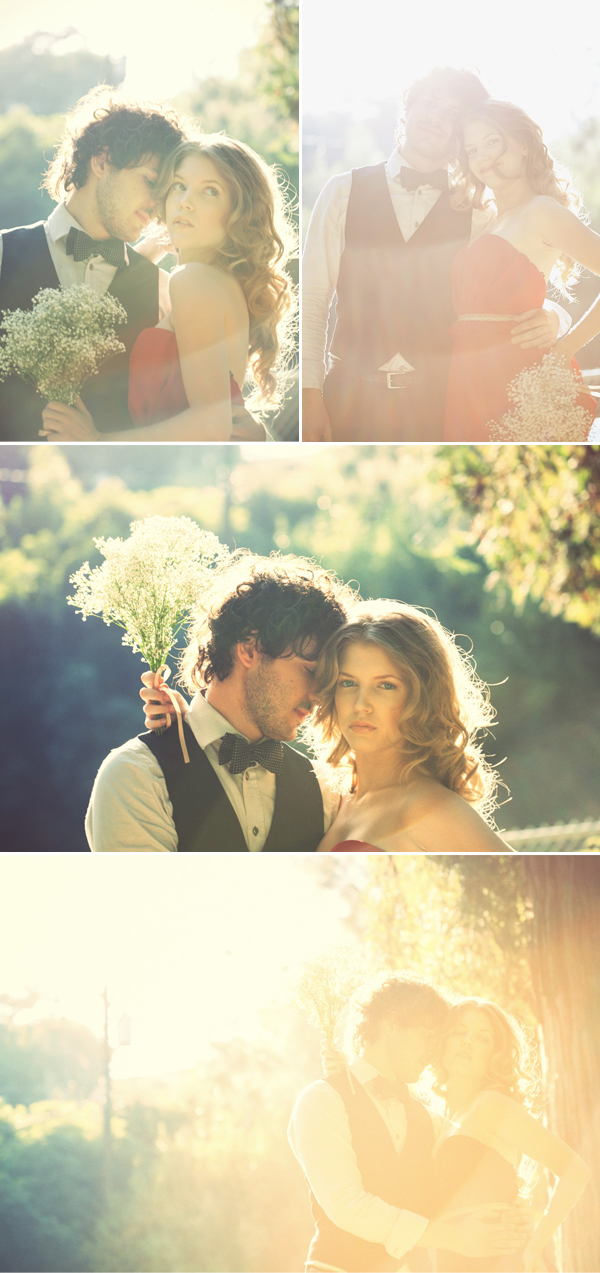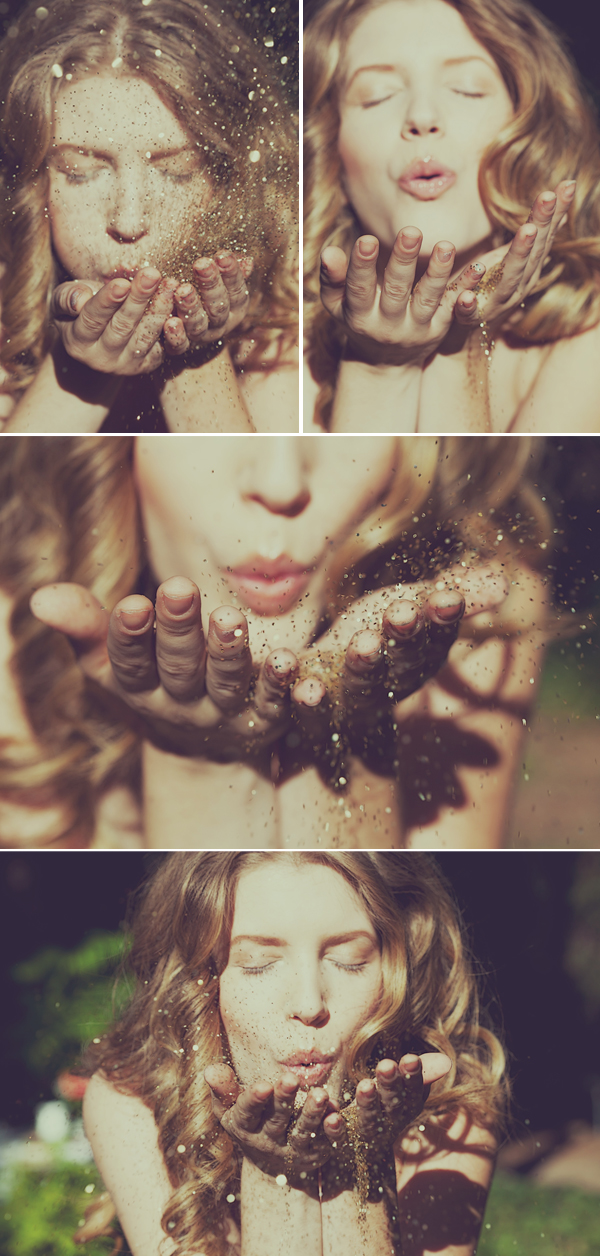 Congrats Anna and Ben, and huge thanks to Yuna Leonard for sharing these photos with us! If you love the magical scenes in this session, be sure to check out Yuna Leonard's website for more beautiful work!
Related Information
Photographer: Yuna Leonard
Anna's red dress: Isha
Makeup: Sarah Nelson Makeup