We are so excited today to bring you another wedding story captured by one of our favorite photographers, Jen Huang.  Newlyweds Aude and Gilles are a stunning couple from France.  We love the rich colors and beautiful details found in this photoshoot. We can honestly say that Jen Huang is a photographer who really loves what she does and puts her heart and soul into perfecting each shot. Join us today in this romantic journey filled with gorgeous elements and love.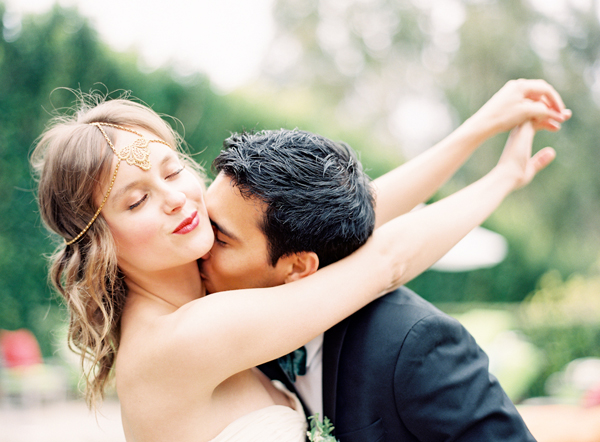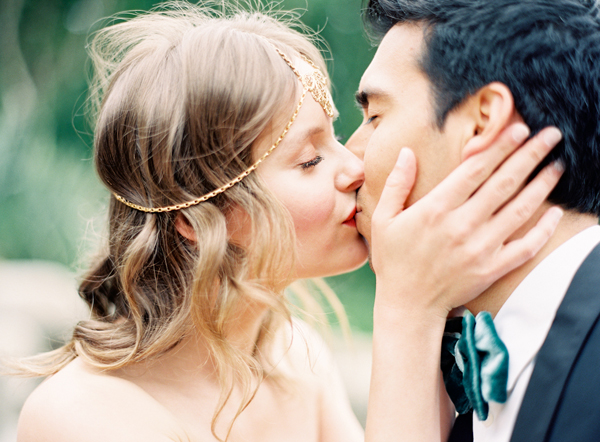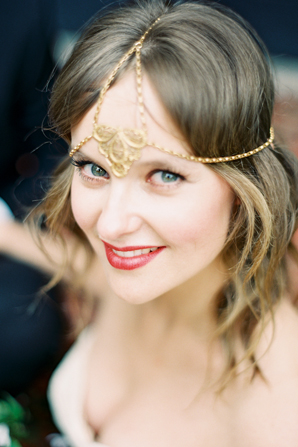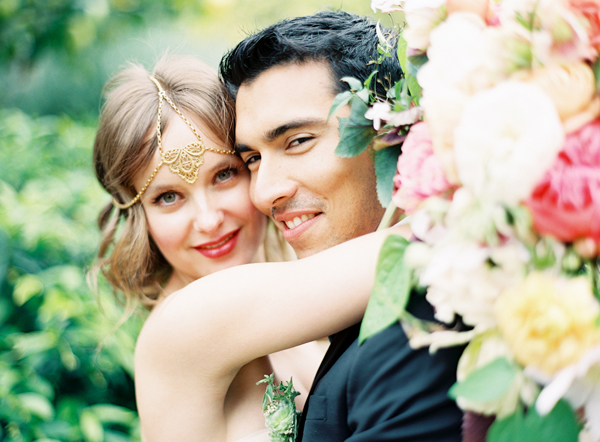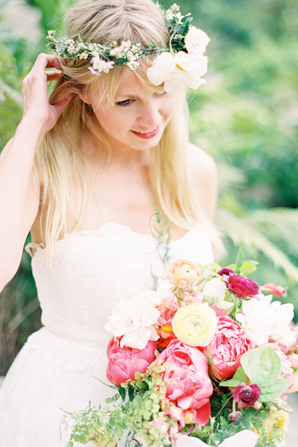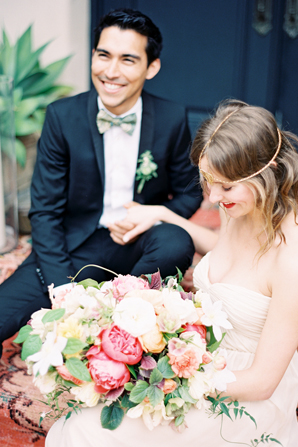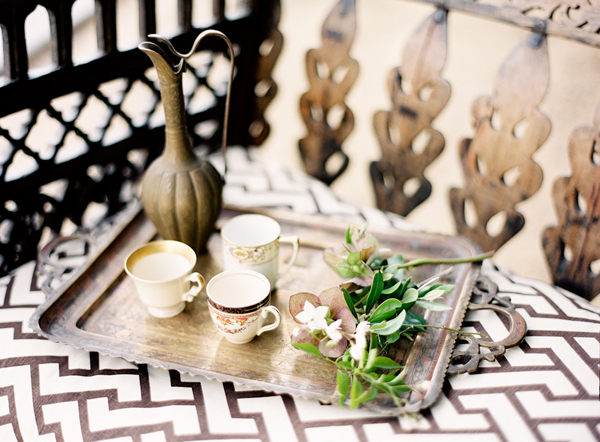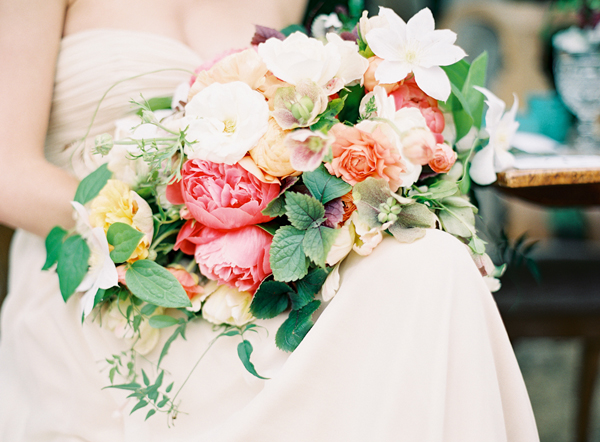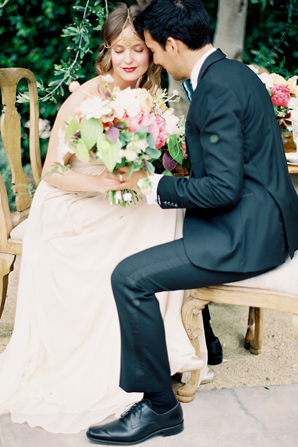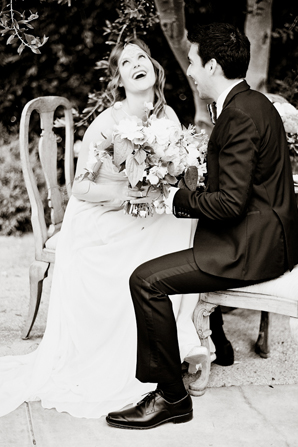 From the photographer:
We were delighted to work with Aude and Gilles to bring our vision of a colorful, cultural, inspirational wedding to life! Golden accessories, a hint of turquoise here and there, and vibrant jewel tones all set against Aude's natural, flowing Ivy & Aster dress and delicate makeup and hair were stunning. Poppies and Posies designed the perfect centerpiece and bouquet to complement our gorgeous couple decked head-to-toe in elegance, starting with the gilded Jennifer Behr headpiece on top to the decadent Persian rug on the ground. We thought this shoot would be exactly what was needed to inspire a regal autumnal affair or destination wedding!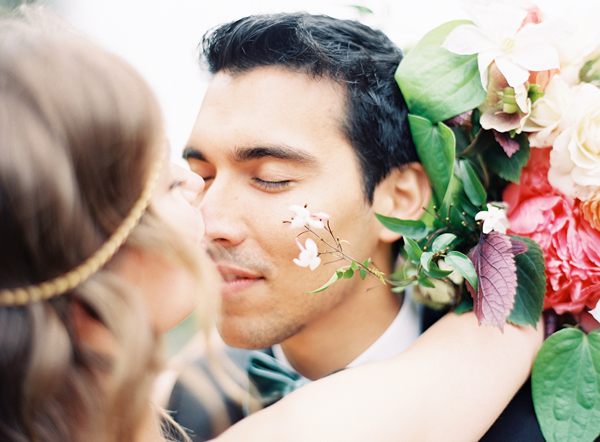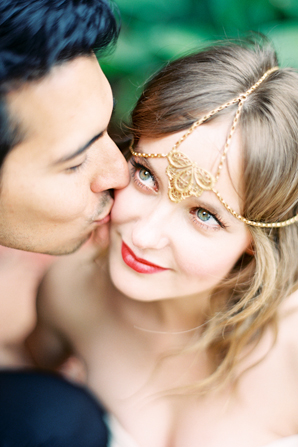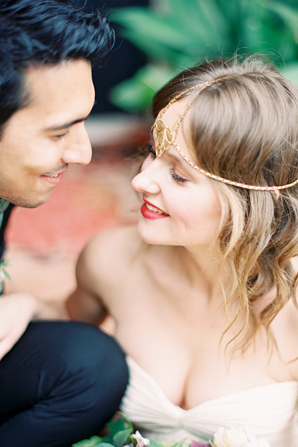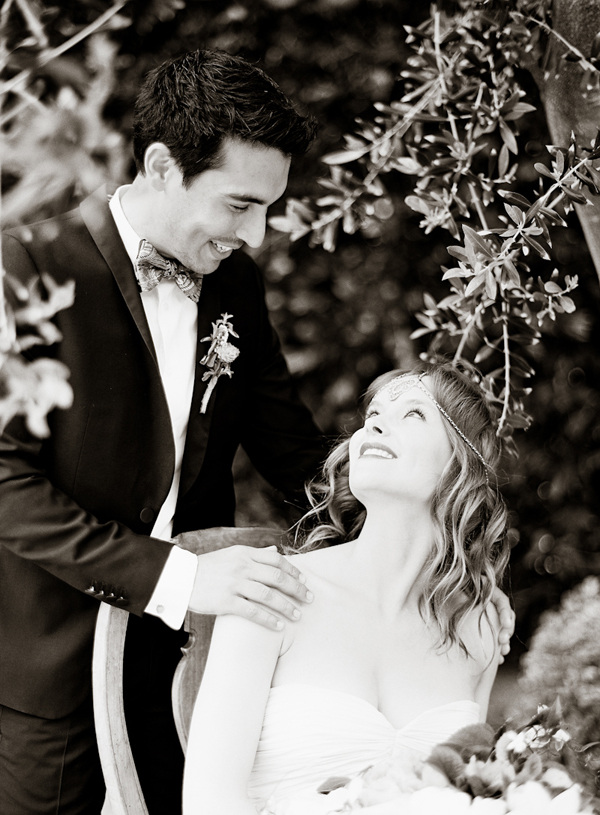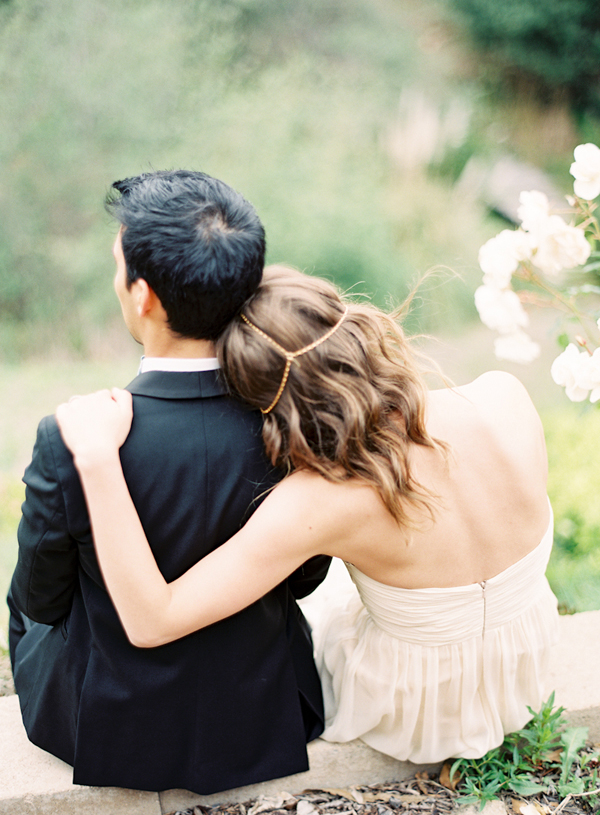 Photographer: Jen Huang Photography
Floral and Design: Poppies & Posies
Paper Goods: Paperfinger
Bride's Hair and Makeup: Jess Wilcox
Bridal Headpiece: Jennifer Behr
Dress: Ivy & Aster Dress
Venue: Private Malibu Estate