We've always been a big fan of creative vintage-inspired weddings, and Stèphanie & Chad's wedding is definitely one of the most beautiful examples of such kind.  Captured by the talented Canadian photographer, Džesika Devic, this wedding shows the ideal blend of tactful sophistication and playful whimsy.  Read on for some special thoughts from Džesika on the inspiration behind capturing these photos, and what it really means to be "authentic vintage".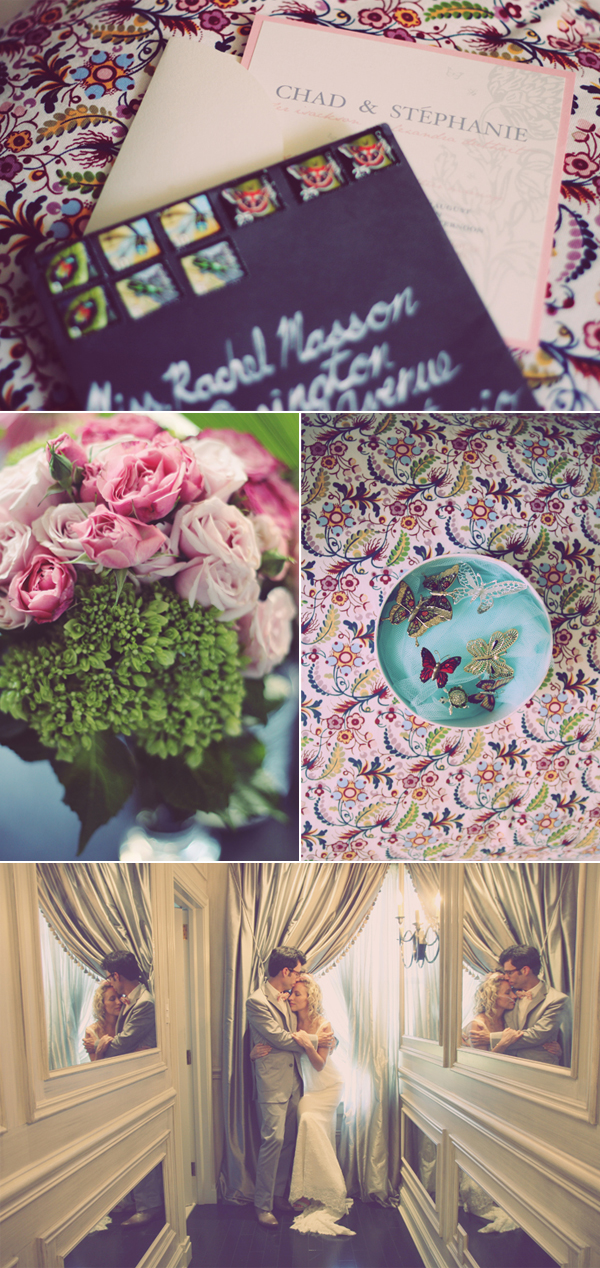 How did you work with the couple?
Džesika: You know when you see some people and you think to yourself, "I wish I was half as cool as them"? That is Stèphanie & Chad. I met Stèphanie & Chad a month or so before the wedding. They wanted fun, candid, and a little bit of fashion inspired photo's for their wedding.
She saw a few years ago a wedding I had done that really stood out to her.  When her big day came she thought our styles would be a good fit. After chatting with them for a couple minutes I knew it definitely was going to be!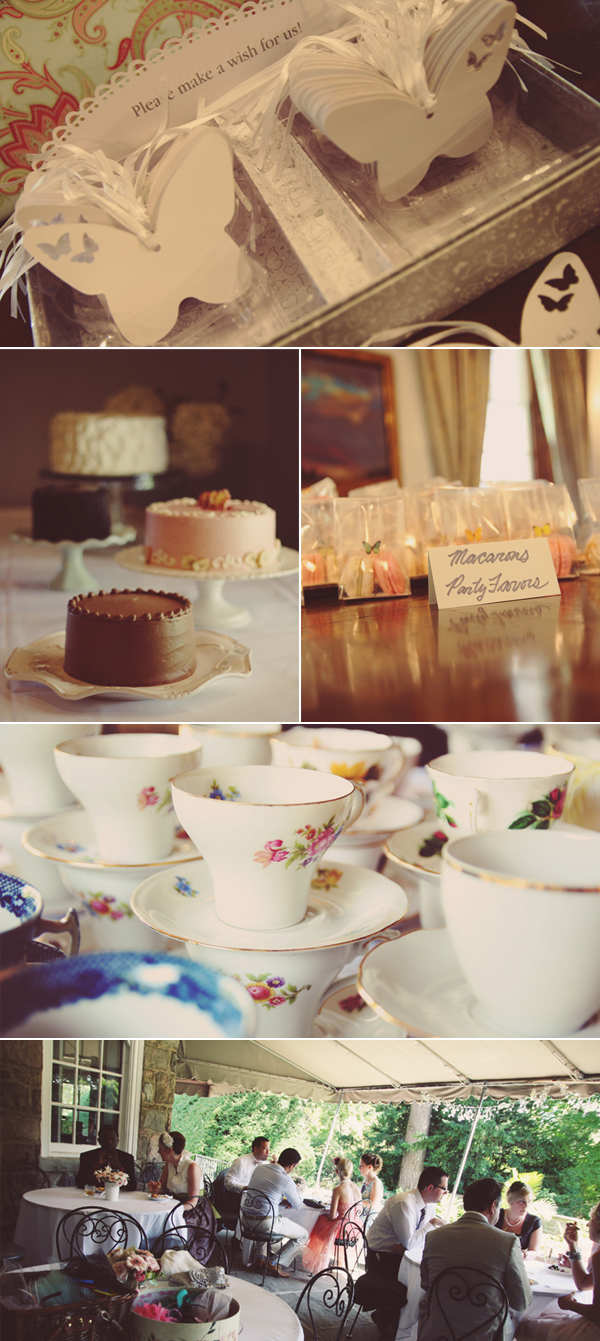 Something remarkable you love about this wedding?
Džesika: I will do my best to refrain from freaking over how amazing I thought their wedding was. First of all it was in Toronto at the Estates of Sunnybrook. On a Tuesday. In a garden. In the afternoon. 40 or so guests. Hand made fascinators for all the girl guests.
TEA CUPS. French. Beach. Masks. Bow Ties. Over sized balloon. Photo Booth.CROQUET.
Family photo's near a tree that had fallen down from a storm the night before. I showed up and they had provided a delightful amount of film. They are totally in love and it was such an awesome pleasure photographing them, their family and friends all day.

What equipments did you use?
Džesika: The photos were taken with 120 film with my 1953 Yashica-A, as well as my 1978 Canon AE-1 that was loaded with a roll of film that gave lots of reds & yellows for an awesome nostalgic vintage look! Digital shots taken with my 2006 Canon EOS-30D.
Chad also asked me to capture some photographs with his FUJI INSTAX polaroid camera. My trusty 1983 Eddie Fizor took charge of that camera for the day.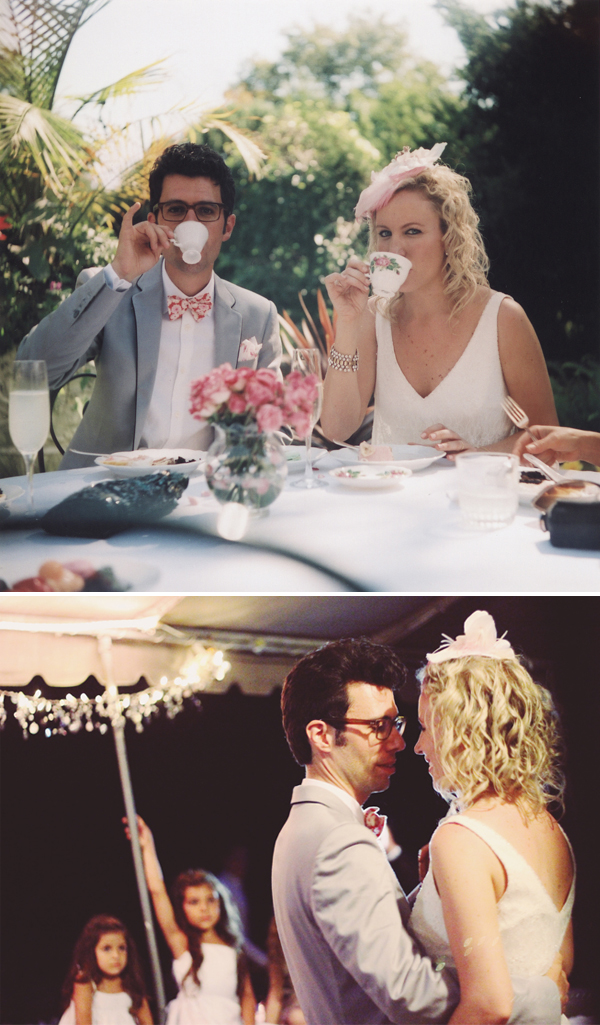 About Džesika
Džesika: Every week someone asks me "what is it that got you into photography?" Followed by "why the vintage style?"Good questions. I think I"ve figured it out. When I was growing up as a little girl in Kitchener, Ontario, for as long as I can remember, I would regularly sneak into the basement to dust off our family's old photo albums. I would spend hours poring over the Polaroids; the 35mm shots; the disposable camera shots; pictures where the view finder was slightly covered by someone's finger.
And I was more and more curious. Look at how young my Mom looked. Did that green 1950's car belong to my Dad? Why did my older sister have a shaved head?  I couldn't get enough of those old photos. When I go back to visit my parents, I still do the same old ritual. Seriously, I do. Those vintage photos are like magnets to me.
I think most of us get this wrong. We underestimate the value of nostalgia. Nostalgia is important. It reminds us of who we are, and where we came from. It anchors us emotionally. It gives us somewhere safe to retreat to. It fills us with warmth and sinks deep into us. You need it. I crave it, too. For me, I'm fortunate. All it takes to bring it back is my parents' old photo albums.
That's all I care about now, when it comes to taking photographs. My goal as your wedding photographer is to perfectly capture your moments of love, pride, and joy, and save them for you in your very own nostalgia vault.
How do I do it? The best way I've found is to use the authentic stuff. The real deal. Genuine vintage camera's. Genuine vintage cameras. Cameras similar to those my parents used back in the day. So that's what I do. In fact, I've carefully amassed a private collection of nine (working) vintage cameras. Each of them capable of capturing a photograph with a different vintage look and feel. I consider them my secret weapons.
One more thing: too many wedding photographs are inauthentic. Not genuine. Artless. It's the happiest day of their lives for the bride and groom. Yet in their pictures, everyone looks stiff and awkward. Which is not how you want to remember your wedding day. You want to remember the candid and special moments. You want to remember the unfiltered emotions that seeped onto your faces. The true stories told by your eyes, your mouth, and your brows.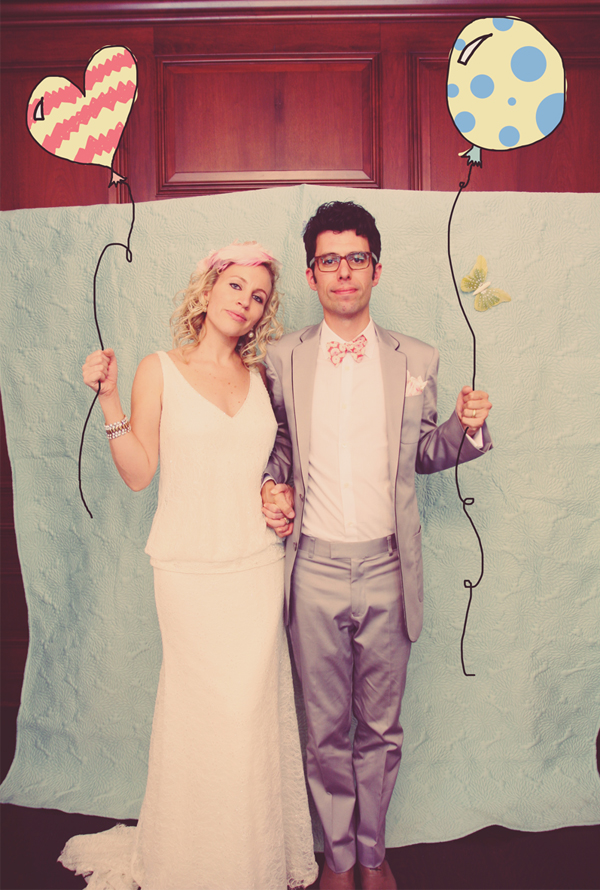 Thanks so much Džesika for sharing your wonderful work with us. If you love this beautiful vintage-inspired wedding just like we do, we encourage you to check out Džesika's website for more amazing work!