Most brides spend months picking out the perfect dress, and planning their bridal hair and make-up trials. Don't forget one important detail – leading up to the wedding, you also want your nails to be in top condition!
Think about how much your hands will be the center of attention starting with the engagement, when everyone wants to see the ring. See those wedding photos of a beautiful ring on the bride's hand, or the bride and groom's hands romantically intertwined? Yes, all these pictures showcase the bride's nails and it is very important that they look their best.
French manicure has always been the most popular style for brides.  However, a creative bride like you might want something different. For those ladies who love fun nail arts, there's no reason you should tame them for the big day. Let our collection of bridal nail arts below get you inspired!
Cute & Creative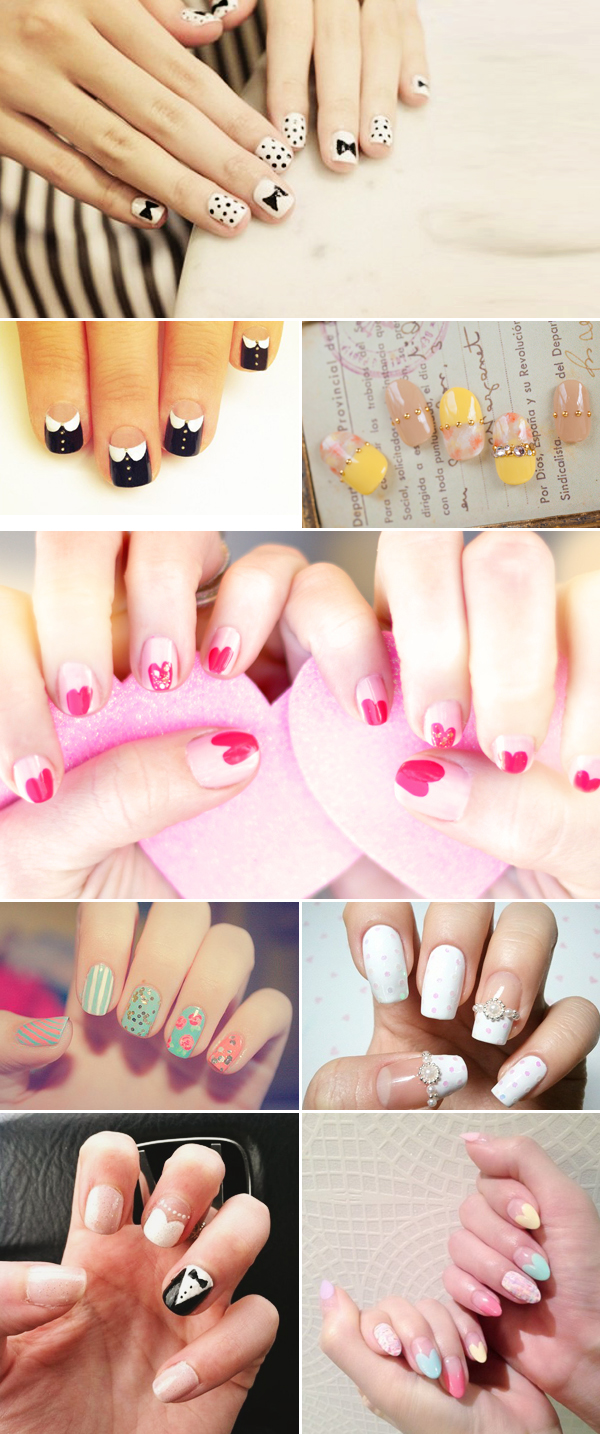 Credits (from top left): Your Beautiful / The Beauty Department / Garland Nail / Love Megan / Motel Rocks / Sweet Nail Art / Style Segment / 25.media
Elegant

Credits (from top left): Mozzy Pop / Hilary Magoteaux / The Ocean Nail Salon / Garland Nail / The Ocean / blingup / Nails Art Designs / The Ocean / The Ocean
Fashion Forward

Credits (from top left): Pshiiit / Opal Nails / Lines and Foils Nails / Cute Berry Boutique / Cute Berry Boutique / Love Megan / Cute Berry Boutique / Closer To Love Photography